Software for Flyers is necessary for the promotion of any event or activity. Typically, software for flyers is used to announce events. Flyer software creates visually appealing posters that aid in disseminating information about an event. Consider the top ten best flyer software programs. Consider employing flyers software to attract clients and grow your business. Without employing a designer, you can produce a stunning flyer to promote your service or event by utilizing several templates, themes, and editing tools.
10 Best Software for  Flyers in 2022
        If you own a company, you should use flyer tools to help you create a distinctive brand identity. Thus, here is the Top 10 Best Flyer-Creation Software for 2022.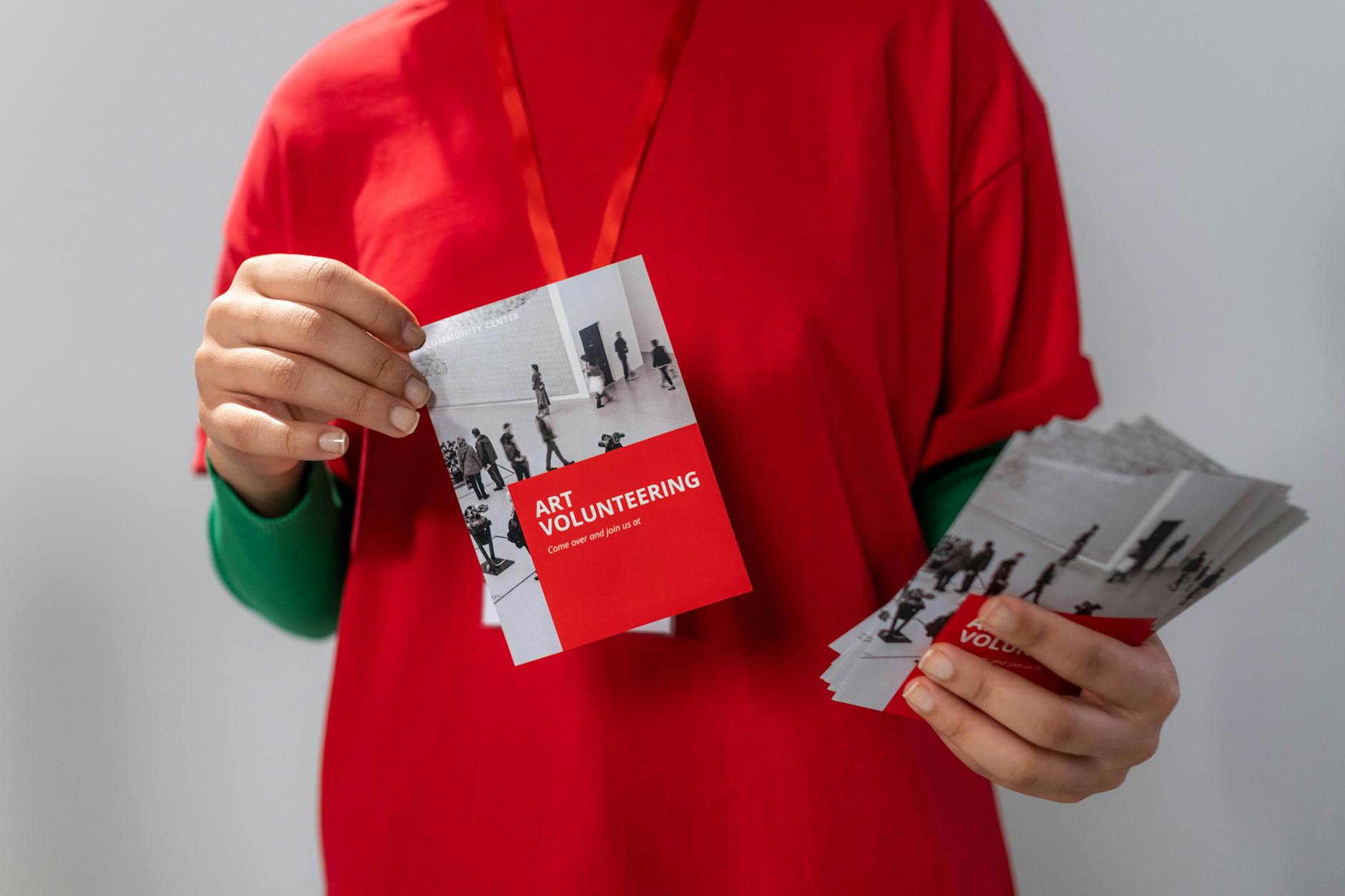 1. RonyaSoft Poster Designer
RonyaSoft Poster Designer is a software application created by RonyaSoft. With over 500 pre-designed templates, a clipart image gallery, a background collection for posters and certificates, a WYSIWYG object editor with rotation, transparency, and shadow & gradient effects and, the ability to paste text & images from other applications, a print master with customizable layout, export to image & PDF formats, and four multi-page printing options.
2. Adobe Illustrator
When it comes to vector illustrations, Adobe Illustrator is unmatched. It has long been a de facto industry standard, providing users with a comprehensive range of tools. Illustrator, included in the Adobe Creative Cloud package, has a broader range of applications. It's a powerful tool for generating logos, icons for websites and mobile apps, and banners and software to create flyers for digital marketing. Illustrator incorporated all of the tools necessary to produce an impressive flyer, including shape tools, text tools for generating great typography, and a freehand drawing tool for turning imported pictures into artwork.
Additionally, this competent tool comes with a library of illustrations, symbols, and logos to create expressive posters. Another noteworthy advantage is the iPad's ability to generate vector graphics for distinctive marketing banners right from the device. Additionally, with so many layers and tints, it's near-impossible to make a mistake. In general, this professional graphics tool would assist any artist who wants to develop persuasive content for advertising objectives, ranging from logos to large-scale works.
3. Adobe Photoshop
Aside from the non-linear editing, Photoshop is one of the best applications for creating visual content, such as flyers and banners. Photoshop features video tutorials to aid newcomers. Begin by generating a new file and defining the flyer's dimensions. Then, according to your specifications, add texture and begin personalizing with photographs and text. Flyers are available for download in various file types, including PNG and PDF. Additionally, Use Adobe Illustrator to make changes.
Photoshop is not the most intuitive picture editor, but it is also not the most intuitive tool. Use Photoshop to generate and enhance photos, illustrations, and graphics for online and mobile applications and flyers.
4. Canva
If you're not comfortable installing editing software on your computer, online image editors such as Canva are a wonderful place to start. Canva is a premium service that offers a 14-day free trial. Canva includes a slew of pre-designed templates with fully adjustable layouts, whether you're making a poster or a wedding invitation. Additionally, Canva can print and email posters and wedding invitations.
To get started with Canva, you must first create a free account. After selecting a template, you can add pictures, grids, frames, shapes, and illustrations to customize it further. The text tool comes with a broad selection of typefaces. The backdrop tab allows you to customize the background color, texture, and default color palette. The flyers are available for download in various file formats, including PDF and PNG.
5. CorelDRAW
When it comes to vector graphic design software, CorelDRAW is routinely outpaced by industry leader Adobe Suite. On the other hand, CorelDRAW has long been able to compete. The suite's new edition is now available to users. CorelDRAW is an essential software suite that focuses on workflow optimization. The program comes with a customized user interface and a plethora of customization options.
CorelDRAW provides a comprehensive range of tools for designing posters, including graphics, illustration, layout, image manipulation, and font management. Additionally, it has a healing clone tool, a knife tool, compatibility for online graphics, multi-monitor functionality, 4K resolution, and stylus support. You may enhance your vectors and create a bespoke color palette for your drawings using the Blur, Twirl, Attract and Repel tools. A built-in project timer keeps track of the hours you spend on each job, crucial for freelancers.
6. Visme
Visme is a flyer creator that enables you to personalize an event's date, time, and location. It features an extensive selection of free high-resolution images. Additionally, you can alter their color and size. Scale Visme features dynamic forms and lines without sacrificing their aesthetic. Numerous font styles are available for free download, including serifs, sans-serifs, scripts, and flat fonts. Include animated effects and graphics in your flyer designs while sharing them online. The flyer is available for free download as an image file, but you must upgrade to the Standard plan to create a PDF version.
7. Edraw
Edraw is a simple-to-use professional business flyers software solution. It has tools that enable you to produce professionally designed flyers, brochures, and certificates using templates. You can download frames, banners, and images from the enormous library included with the program. This flyer design software comes with over 12,000 vector shapes, including arrows, basic drawing shapes, headers, and backgrounds. Each picture is brightly colored and made with vectors. You have complete control over the size of the text and borders. There are numerous methods to personalize items. Alter every component in size and color.
8. SmartDraw
SmartDraw's flyer design application is more user-friendly than standard desktop publishing tools. You may build a flyer for any occasion by starting with a well-designed template. For example, quickly load logos and photos. SmartDraw can assist you in accurately aligning and positioning all of your components. So flyers come in a variety of graphic formats, including PDF and PNG. The seven-day trial version is completely free. It includes a watermark and forbids image printing. This flyer-generating software for PowerPoint and SharePoint is fully integrated. Additionally, it provides outstanding technical support.
9. DesignCap
DesignCap is a fantastic tool for expressing your creativity and making visually appealing flyers. It includes numerous professionally designed free flyer templates for music, holidays, sports, fashion, education, and business events, in addition to free real estate flyer templates.
Design flyers with a range of stock pictures, photography, and typefaces. There are over 100 exquisite text fonts available to let you customize your message. DesignCap can be customized to your specifications. Numerous complex editing options are provided to assist you in quickly creating great flyers. You do not need to download or register to use our free printable flyer maker.
10. PosterMyWall
PosterMyWall is a fantastic online resource for all of your graphic design requirements. It has an extensive library of free, editable templates that make creating flyers a breeze, as well as robust printing and downloading options. So this flyer program comes equipped with a MASK editor. There is also a gradient backdrop, the Glow filter, and more effects. So poster MyWall is the most effective flyer design program for organizing your data and photo/video collections. It enables you to share your logos and images with colleagues and clients in a matter of seconds. Additionally, PosterMyWall provides a scaling tool. Advertisement materials such as flyers, posters, business cards, and banners are just a few examples.
What is a Flyer?
Typically, a flyer is a single unfolded printed sheet with a quick, straightforward message. It is possible to print on one or both sides. In-store response software for flyers allows prospective customers to ask questions and learn more about a company's brand. So direct mail flyers are used to notify potential clients about a company's new products or services while also developing a brand image for the receivers. Flyers are highly successful marketing tools since they educate and direct customers on how to take advantage of attractive offers.
Flyer distribution is one of the most adequate ways to market your brand. So it effectively reaches potential customers and communicates your message. Flyers frequently produce results rapidly because of the high level of client interaction. So by carefully selecting your target consumers based on comprehensive market research, you can maximize the success of your plan.
Flyer Types
Types of flyers include:
Business flyers are a form of marketing tool used to acquire new consumers, announce special offers, and generate interest in a product.

Handbills, printed on standard paper and with minimal text, are perfect for mass distribution, such as inside newspapers. Use these flyers to publicize new event dates or distribute discount coupons.

In commercial buildings and shopping districts, hanging marketing flyers are printed with a hole and room for sliding onto doorknobs.

Leaflets are single-folded ads that can be slid through doors, sprayed on automobile windshields, or packed into mailboxes.

This is a larger version of a flyer for displaying on walls or other verticals The visually appealing graphic displays publicize and promote events, films, and other information.

Single-sided pamphlets are ideal for distributing to large groups of people or bringing to events. So these are typically folded and printed on glossy paper and inexpensive to sell your services extensively.
Conclusion
Knowing which poster-creation software to employ is crucial when developing a poster for a college or office event, a client or personal brand promotion, or both. We've simplified things for you by presenting the best software for generating posters, along with their merits and cons, in this article.
If you're looking to invest in more innovative computer products that can help you be more effective at work, visit Softvire Australia for more information.