Are you looking for free antivirus software in 2022? You claim to have spent all of your money on holiday gifts and therefore lack the funds necessary to pay for antivirus protection? Be not alarmed. You do not have to expose yourself to the modern internet's onslaught of malware and hackers unprotected. Without spending any money, you can protect your computers with the warm, fuzzy protection of an effective antivirus. The best free antivirus software easily outperforms Microsoft Defender, the built-in antivirus included with Windows. They consistently outperform a large number of commercial programs. We've reviewed dozens of antivirus products, both free and paid, to assist you in selecting the one that's right for you. Additionally, with free antivirus software, you have the option of trying out a few different options before making a final decision.
It should be able to detect and remove existing malware. Still, it should be designed to prevent ransomware, botnets, and other malicious programs. All of the antivirus softwares in this collection provide real-time protection against malware. Some fight the battle in the browser, ensuring that you never visit a malware-hosting website or are duped into providing your credentials to a phishing website.
What Are the Business Benefits of Antivirus Software?
Small and medium-sized businesses are increasingly turning to digital marketing to increase their lead and sales generation. If you use a computer for business purposes, you must install free antivirus software.
 A virus is capable of corrupting your system and data in addition to selling them. Your only line of defense against viruses and hackers is antivirus software. Antivirus software will guard against viruses crawling the web and infecting your company's devices. It will protect your browsing activity, personal data, as well as client and employee information.
Whichever line of business you are in, you require the best corporate antivirus solutions. We'll discuss what computer viruses are, how they impact your system, and how to safeguard your data and information.
What Is a Virus?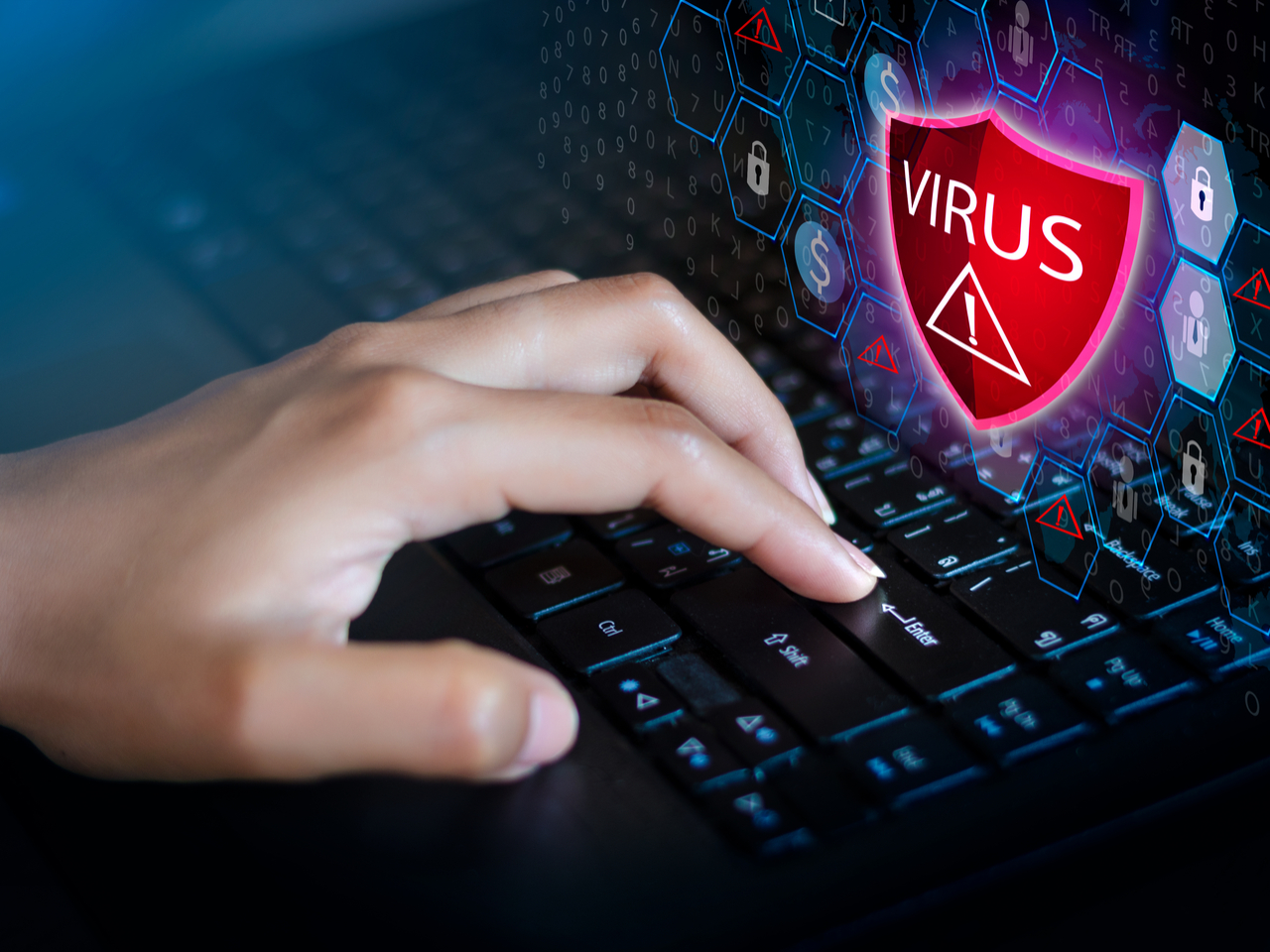 A computer virus replicates itself on each device as it spreads from host to host. A virus is a malicious program or code attached to software or an email and spreads through the system's code. Viruses come in all shapes and sizes. They can slow down computers, steal personal data, and send unwanted messages to customers and employees. Viruses cost businesses billions of dollars every year.
READ MORE: 
Marketing Research Strategies You'll Need to Adopt in Your Business
Choices for the Best Free Antivirus Software
1. Comodo Internet Security
Comodo Internet Security is a comprehensive antivirus and anti-malware protection suite. It detects and defends against viruses, malware, spyware, rootkit attacks, botnets, and other threats. It protects computers from viruses by utilizing local and cloud-based definitions, even when outdated software is.
What makes it unique: Unlike most free antivirus solutions, Comodo is fully functional software that includes accessible enterprise-grade technology. Along with virus scanning, detection, and protection, Comodo includes auto-sandbox technology, Secure DNS, which filters blocked websites in real-time, personalized alerts, and the ability to lock down computers and restrict them to allowed applications. According to Section 2.1 of the Comodo Security Software End User License Agreement, "Comodo Internet Security (CIS) may be used royalty-free for commercial and personal purposes."
To begin, click the following link: Download Comodo Internet Security there is no requirement to register or provide billing information.
2. Nano Antivirus
Nano Antivirus is an award-winning antivirus program developed using proprietary technology in the company's antivirus labs. It provides both downloadable and cloud-based antivirus software for Windows devices, allowing users to protect entire systems or scan individual files.
 Why it's unique: Unlike most free antivirus software, Nano Antivirus protects against both viruses and wine lockers. Nano aspires to be a dependable, fast, and easy-to-use platform. To begin, it includes a built-in antivirus engine that continuously protects local systems, downloads, and Web traffic. As a result, it provides rapid scanning, corrections, and software updates, thereby minimizing downtime and lost productivity. Customize antivirus protection for hands-free use or advanced settings for businesses with internal IT departments.
 Unlike most antivirus software, Nano Antivirus's license agreement is relatively brief. According to the license, users "are free to use, copy, and distribute this software." According to the FAQs page, the software is also free for any organization. There is a multi-license version available for multiple PCs.
 To begin, navigate to This website provides access to Nano Antivirus. Although the software does not require registration or personal information to download, install it with administrator privileges.
3. Microsoft Security Essentials
Microsoft Security Essentials safeguards your computer against Trojan horses, malware, spyware, and other viruses. It is, however, only compatible with computers running Windows 7, Windows Vista, or Windows XP. In Windows 8, Windows Defender is the equivalent, and it is pre-installed on all Windows 8 devices.
 What makes it unique is that Microsoft Security Essentials aims to blend into the background while retaining complete user control. Starting with "quiet protection," it keeps your systems safe without interfering with your work.
It does this by scheduling virus scans for times when your computer is not in use. There are also no notifications unless the user responds, reducing unnecessary alerts. Users can also manually schedule and specify scan types, toggle real-time protection, and view scan histories via the software's simple, easy-to-use interface.
 Microsoft Security Essentials is available for free on a limited number of small business computers with a commercial license. According to Section 1b, Installation and Use Rights of the EULA, "if you own a small business," you may install and use the software on up to ten devices in your business.
 To begin, navigate to Microsoft Security Essentials can be downloaded here. Like Comodo and Nano Antivirus, Microsoft does not require registration or submitting any contact or billing information.
4. Bitdefender Antivirus
Bitdefender charges a reasonable subscription fee. Indeed, they are the most affordable. During our Bitdefender review, we discovered that they are highly effective at defending against malware. There are a few minor exceptions to the general rule when dealing with ransomware threats. On the other hand, the sheer breadth of their offerings is impressive. Use it to defend against ransomware attacks on small and medium-sized businesses. You can also check out McAfee price, it is also one of the best security software for businesses.
Features
Bitdefender Antivirus Plus, the company's entry-level product, provides excellent anti-hacking protection. Safepay and a secure browser with phishing and malicious link protection are also included. Bitdefender Antivirus Plus 2021 also includes enhanced password management and a vulnerability scanner.
USP
Endpoint security solutions identify threats early in the attack chain, allowing them to be prevented and eliminated before they spread.
5. Avira Free Antivirus
Easy to use, accessible features, and a cloud-based detection engine are just a few of Avira's apparent advantages. This engine enables Avira to run quickly and reliably while consuming the fewest possible system and computer resources. They are specifically designed for small and medium-sized businesses' PCs and servers.
Significant Features
Avira's antivirus software is all-in-one. It includes real-time malware scanning, ransomware defenses, a software updater that automatically updates all of your apps, and a variety of privacy tools, including a file shredder. Additionally, Avira provides 500 MB of monthly VPN data, a password manager, a firewall, and a Chrome and Firefox browser extension called "Safe Shopping." It is entirely limitless.
USP 
Avira's anti-malware protection scans files as they enter the network, safeguards computers against hidden malware such as "rootkits," and neutralizes cyber threats.
6. AVG Free Antivirus
AVG Antivirus provides real-time security updates and detection of malware and ransomware. It improves PC performance, detects a malware, and keeps track of PC health. With a simple user interface and quick settings access. It protects your computer, internet connection, and email from threats. Your computer, browser, and email are safe. It safeguards both personal computers and servers in both large and small businesses.
Features
The free File Shredder and System Optimizer are now included in AVG's security suite. As before, AVG's interface is straightforward to use. Users of antivirus software can continue to customize their AVG experience. AVG retains extensive customization capabilities, a file shredder, and a system optimizer. Additionally, it provides excellent ransomware protection. This level of security, previously reserved for premium features, is ideal for safeguarding your devices and data. A separate scanner for your home network will identify any network flaws hackers may exploit.
USP
It is a simple-to-use program that protects against viruses and other Internet threats.
READ MORE:
Top 6 Proven and Tested Computer Aided Design (CAD) Software
7. Panda Free Antivirus
It was named one of the best antivirus solutions by AV-Comparatives' experts. Panda has identified additional spyware, ransomware, and adware files, and it now offers the most reliable real-time protection available. It is a good choice for those who want to keep their computer safe because it has a 100% detection rate and an easy-to-use interface. It includes built-in encryption, patching, and remote monitoring for small and medium-sized businesses.
Features 
Numerous debates have erupted over Panda's anti-malware defense. It does, however, stand out due to its feature set, which is led by USB "vaccination." The USB vaccination feature safeguards a computer against malware that has been in contact with a USB device previously. It's an ideal addition for anyone who frequently transfers files via USB between computers. If your computer is infected with malware, the Rescue Kit is an excellent way to restore it to regular operation.
Conclusion
While we will never know how much money you invested in starting your own business, I do know that protecting it is costly. As a result, we recommend that you utilize these seven complimentary antivirus programs to help you save money on your monthly bills. Avoid cyberattacks and other threats along the way, so use only cost-effective products. 
To purchase reliable and reasonably priced computer software, Softvire Australia is the best option.