Sixty-four percent of Americans have experienced a data breach. 1 Personal data like SSNs and birth dates are at risk. This information is then made public on the dark web, where it can be exploited to ruin you financially. In truth, individuals with solid credit can sell their personal information on the dark web for a relatively modest fee. Cyberattacks on businesses are prohibitively expensive. In 2022, records compromise, attack neutralization, downtime, and repairs will cost $4.24 million. 2 Installing network security software at home or business can help you avoid becoming a statistic. Nowadays, network security software performs other functions besides detecting viruses; it also guards against malware and other forms of assault. With hundreds of antivirus applications available, it can be tough to determine which one is the best fit for you.
As a result, the following are our top 6 recommendations for the best network security software available in 2022:
1. Bitdefender Antivirus Plus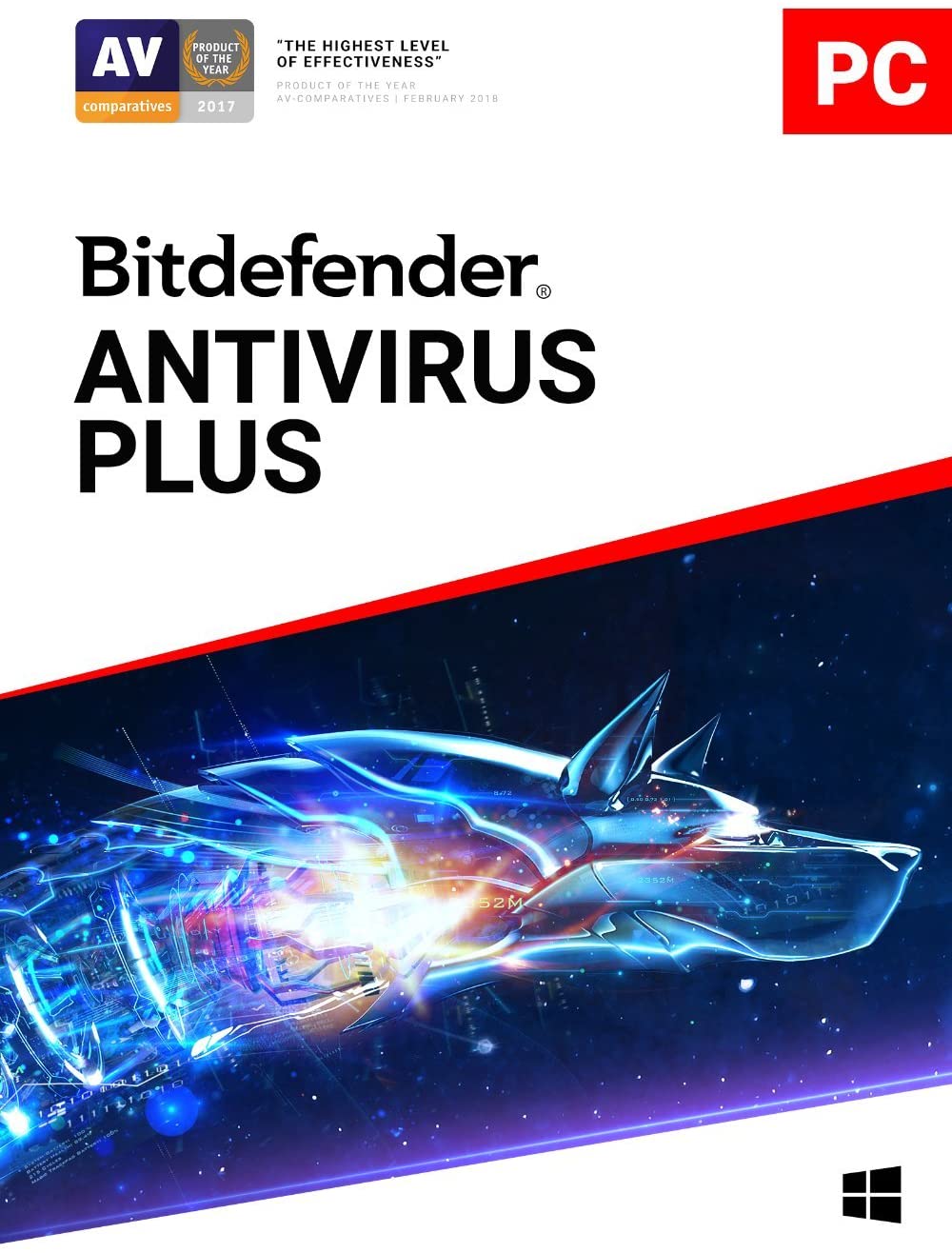 Bitdefender Antivirus Plus is the antivirus software you and your computer have been searching for. Utilize the unmatched protection that Bitdefender Antivirus Plus reviews have highlighted.  So get Bitdefender Antivirus Plus as soon as possible from the Softvire online store to ensure your online safety. You are no longer required to wait for an entire delivery cycle to receive your Bitdefender Antivirus Plus download version.
Bitdefender Autopilot
Bitdefender Autopilot is an antivirus application that automates the management of your security settings while you work or play. Best of all, you won't have to tinker with sophisticated settings to achieve the appropriate amount of security.
Full threat protection
Viruses, worms, and Trojan exploits are examples of online threats that are avoided. So Bitdefender Antivirus Plus safeguards your personal and financial data at all times.
Protection without sacrificing performance
Secure your machine without impairing its performance. Allow your safety to not come at the expense of your comfort.
Improved Real-time Protection
Today's most excellent antivirus solution is unmatched in terms of power. Bitdefender Antivirus Plus protects your computer against viruses, worms, Trojans, ransomware, zero-day exploits, rootkits, and spyware, among other types of e-threats. Both your personal information and your privacy are safeguarded.
Web Attack Prevention
Our web-filtering technology prevents you from ever being sent to a potentially unsafe website. So before clicking on a link in your search results, verify that it is safe to access. Additionally, Bitdefender Antivirus Plus prevents access to all known harmful websites.
Vulnerability Scan
With a single click, you can scan for security flaws and vulnerabilities. Bitdefender Antivirus Plus performs a search of your computer for obsolete and unsafe software, as well as missing Windows security patches and possibly dangerous system settings, and recommends the most appropriate remedy.
Bitdefender VPN
With Bitdefender VPN, you won't have to worry about your online privacy. Encrypting all Internet traffic safeguards your online presence. Bitdefender Antivirus Plus protects your Windows devices with up to 200 MB of encrypted communication per day.
2. Trend Micro Maximum Security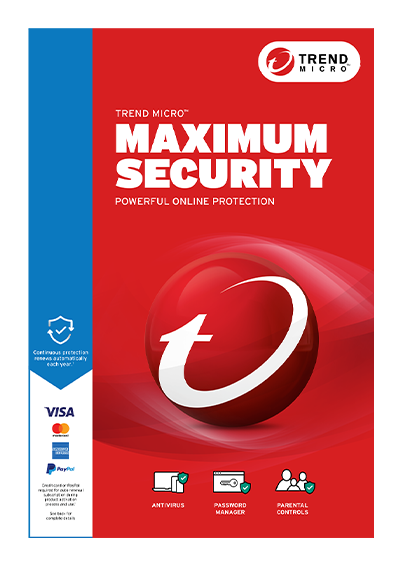 Trend Micro Maximum Security is a comprehensive protection suite from one of the world's leading digital security providers. "Maximum Security" is more than a slogan for Trend Micro; it promises. All of the features that Trend Micro Maximum Security reviews laud are available for download. They are backed by more than three decades of digital security innovation.
Trend Micro Maximum Security is available for purchase and downloads through the Softvire online store at a discounted price. When you install Trend Micro Maximum Security, your online life is safeguarded by a digital fortress – all in one low-cost bundle.
Full online privacy
Recognize dubious emails and websites that attempt to dupe you into providing personal information. Additionally, it protects you when you use social media on any device.
Secure Online Banking and Shopping
Inspect the website's security to confirm you're banking or purchasing the correct location. So with Maximum Security, you can shop and bank online safely.
Keeps your passwords secret
The password manager in Trend Micro Maximum Security encrypts your passwords. Never again will you battle to remember a massive number of passwords and keep them secure.
Designed with your family in mind
With comprehensive parental controls, you can monitor and manage your children's internet activity. Protect your children from digital accidents by implementing precautions.
3. Phoenix 360 (ESD)
Enhance your computer's performance, defend your identity, protect your online accounts, and eradicate malware. So Iolo Phoenix 360 is an excellent tool, made even better by including System Mechanic Pro and Malware Killer. It's a fantastic PC optimizer that doubles as a password organizer. It's well-designed and performs admirably across all platforms.
Secure your browser
Additionally, the robust all-in-one tune-up tool has tight password security. You can browse the internet or go shopping. So this fantastic piece of software deters identity theft, illegal bank account activities, and other sorts of cybercrime.
While the central dashboard provides access to all Phoenix 360's components, each is a separate program that must be installed independently. You'll need your registration key to activate each component, so keep it ready.
Destroy malware
In addition to doing a full system scan (manually or automatically), Phoenix 360 allows you to investigate any suspicious files or folders.
Powerful Antivirus
Phoenix 360 now searches for suspicious-looking modifications to your browser settings, which can be both inconvenient and a breach of your privacy.
4. Eset Mobile Security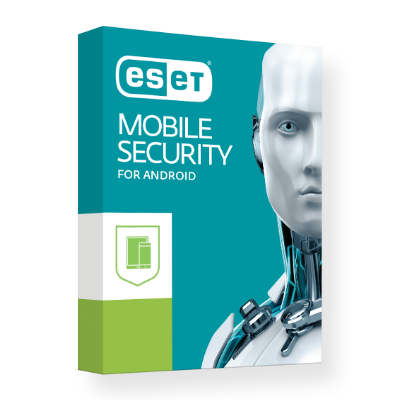 ESET Mobile Security is more than simply an antivirus application for your phone or tablet. It's a comprehensive security suite that includes many tools for keeping your mobile devices secure. So ESET Mobile Security for Android is only adequate if you exclusively use your phone for banking and shopping.
To access all of the tools and services available and ensure optimal security, you must acquire a license. Softvire offers the most fantastic bargain on ESET Mobile Security!
Malware Protection
The malware-scanning feature is thorough, with three phases of screening. A Quick Scan looks for three nested archives and other executable files, library files, and ZIP files in installed apps. So the Smart Scan augments the Quick Scan with additional storage. Finally, in my experiments, the Deep Scan takes just under a minute to look through all files on internal or external memory, independent of extension.
Anti-Theft Function
My.eset.com premium subscribers get Anti-Theft and Proactive Protection, which marks your device as missing if it detects suspicious activity. Suspicious behavior includes:
Making many wrong passcodes enters.

Disconnecting the SIM card.

Removing administrator rights by ESET Mobile Security.
Anti-Phishing
ESET Mobile Security notifies users of known phishing websites and prohibits them from visiting them. So only a few browsers support this feature; the Anti-Phishing screen gives a list of your browsers and their support status. ESET says that Anti-Phishing works with any Android browser, but Chrome on Android 6 Marshmallow has issues.
5. Kaspersky Small Office Security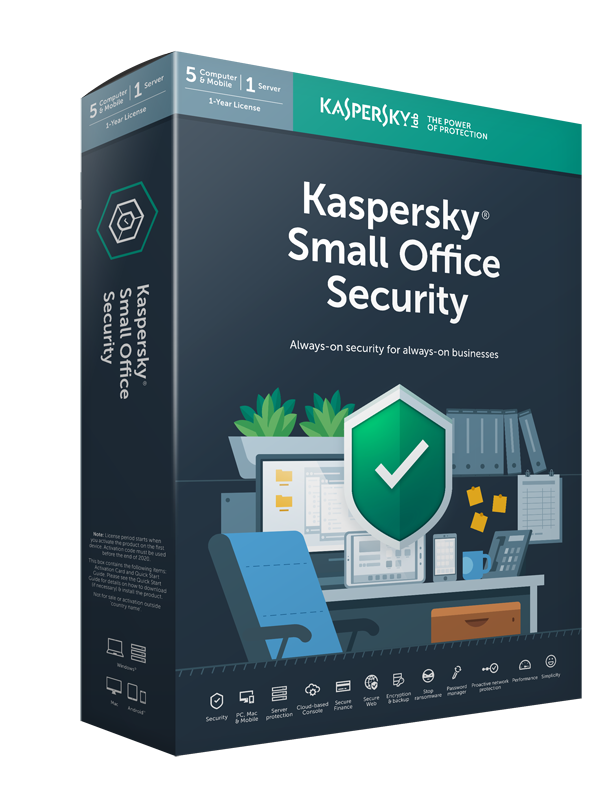 Kaspersky Small Office Security is a dedicated digital security solution for small organizations. So It covers all the basics for organizations with several security options for organizations of any size or structure.
Kaspersky Small Office 2019 is available from the Softvire online store at the best price. When you purchase from us, you can rest sure that your business's digital security is in capable hands at an affordable price.
Simple Installation
Kaspersky Small Office Security is pre-installed on your computer and is ready to defend it. "Set and forget," as Kaspersky puts it. Small Office Security is so straightforward to implement that it frees up your IT personnel to work on more critical responsibilities.
Protects everything
Kaspersky Small Office Security safeguards your sensitive data. It safeguards your devices from harmful software downloaded via your laptop, mobile device, or desktop computer. So a single bundle may be sufficient to meet all of your digital security requirements.
File server protection
In addition to protecting your devices, Kaspersky Small Office Security protects your file servers with industry-leading protection. Construct a fortress-like digital infrastructure for your firm to withstand all forms of cyber-threats.
One portal to rule them all
On Kaspersky's user-friendly website, you can adjust all of your security settings. So with the straightforward menus and controls, you'll never be forced to fiddle without first understanding what you're doing.
6. Avast Pro Antivirus
It is the most advanced free digital security solution available. Avast Pro's powerful protection technologies, developed over time, ensure that you are always protected while allowing you and your device to do what you want. So license keys and activation codes for Avast Pro Antivirus are available through the Softvire Australia online store. Therefore, you'll never have to worry about your online security again with Avast's Antivirus Pro. With our incredible bargains and discounts, you'll soon be experiencing the fantastic protection features that Avast Pro Antivirus reviews have complimented.
Customize Your Security for Your Needs
Avast Antivirus features an intuitive interface that simplifies the process of configuring your protection settings. So you'll never have to sift through layers of menus in search of the desired alteration.
Never Lose Your Game
Avast Antivirus Pro's silent gaming mode is a standout feature, as it allows you to game and surf uninterrupted. In this way, Pro Antivirus reduces notifications and protects system performance.
Shop and bank online securely
Avast SafeZone creates a private and isolated virtual window on your desktop when you need to make critical banking or shopping decisions. So never again should you enter critical information into an insecure browser window.
Surf and socialize without the inconvenience
With Avast's Web, Instant Messenger, and P2P shields, you can virtually operate your applications and surf the web. So hackers will never overhear your confidential discussions.
Know before clicking
Avast extensively evaluates a file's reputation before you open it, notifying you if it is hazardous. When using the Avast Pro Antivirus download version, you should never open potentially malicious applications accidentally.
READ MORE:
5 Reasons Why Cybersecurity is a Must in Every Businesses in 2022
Final Thought
According to the list, these are the seven network security software products that you may purchase and utilize for your organization in 2022. Numerous items are available on our Softvire website; take some time to browse and discover some valuable and reputable software that you believe will benefit you regularly.
To visit our Softvire Australia page, click on this link.