Email Marketing allows you to communicate with your audience in ways you couldn't before. It gives them multiple methods to reach you. As a marketing, public relations, and social media business for SMBs, NGOs, and solopreneurs, I know the significance of being personal. Developing a loyal customer base has aided our growth and success, mainly as we manage a pandemic.
Within a few years, the majority of people had a personal email address and were regularly checking it, making email a critical tool for communicating with others. The purpose of this article is to explain the use of email as a marketing tool.
What Precisely Is Email Marketing?
          The term "email" means the electronic transmission of communications to one or more recipients via the internet. Email marketing is a kind of digital marketing in which email is used to cultivate new relationships and keep and strengthen current ones. The ultimate goal is to persuade these individuals to make a purchase and become repeat clients.
          The rise in popularity of email marketing is part of a more significant trend away from product-centric marketing. And toward a customer-centric strategy of personalization and relationship management that caters to each customer's unique demands.
          Since the mid-1990s, email marketing has grown in popularity and is now employed by most B2B and B2C businesses. According to a 2015 study, over 80% of businesses utilize email as part of their marketing plan (See Zhang, Kumar, & Cosguner, 2017).
Email Marketing's Advantages
          Email is an effective marketing medium that offers several benefits to firms looking to increase client connections and revenue. Businesses can utilize their email address data to create email marketing campaigns for various types of leads and customers. Several of the advantages of email marketing include the following:
Brand awareness – helps customers remember your brand and educates them about what you have to offer.
Agility – a rapid rate of lead creation and response time.
Segmentation – with this function, you may send emails to specific users in your database based on their activity.
Economical – Each contact with a customer is inexpensive. Numerous alternative marketing strategies generate a greater return on investment.
Targeted – you're providing your audience with materials that are relevant to them.
Customer Interaction – promotes two-way communication with customers, when many other marketing techniques permit one-way communication.
Trackable – Analytics enables you to track the performance of your emails.
Conversion — converting prospects interested in your sector or products/services into paying customers.
By enhancing client retention and recurrent transactions, CRM (customer relationship management) increases customer lifetime value.
READ MORE:
Choosing the Right Cybersecurity Software For New Normal Business
Email Marketing Objectives
Email newsletters can be used to both promote and nurture existing clients. The following are some of the aims of email marketing:
Direct recipients to more marketing content, such as particular offer landing pages, blog pieces, or other pertinent information.
Involve community members, consumers, employees, or other stakeholders to provoke a response or effect.
Notify the reader of a new promotion or direct them to a new blog post.
Cultivate and maintain long-term connections with current consumers.
Remind customers who have abandoned items in their shopping cart to complete their transactions.
Increase revenue by converting more leads to customers and selling additional products and services to existing customers.
Why Should Your Email Marketing Be Automated?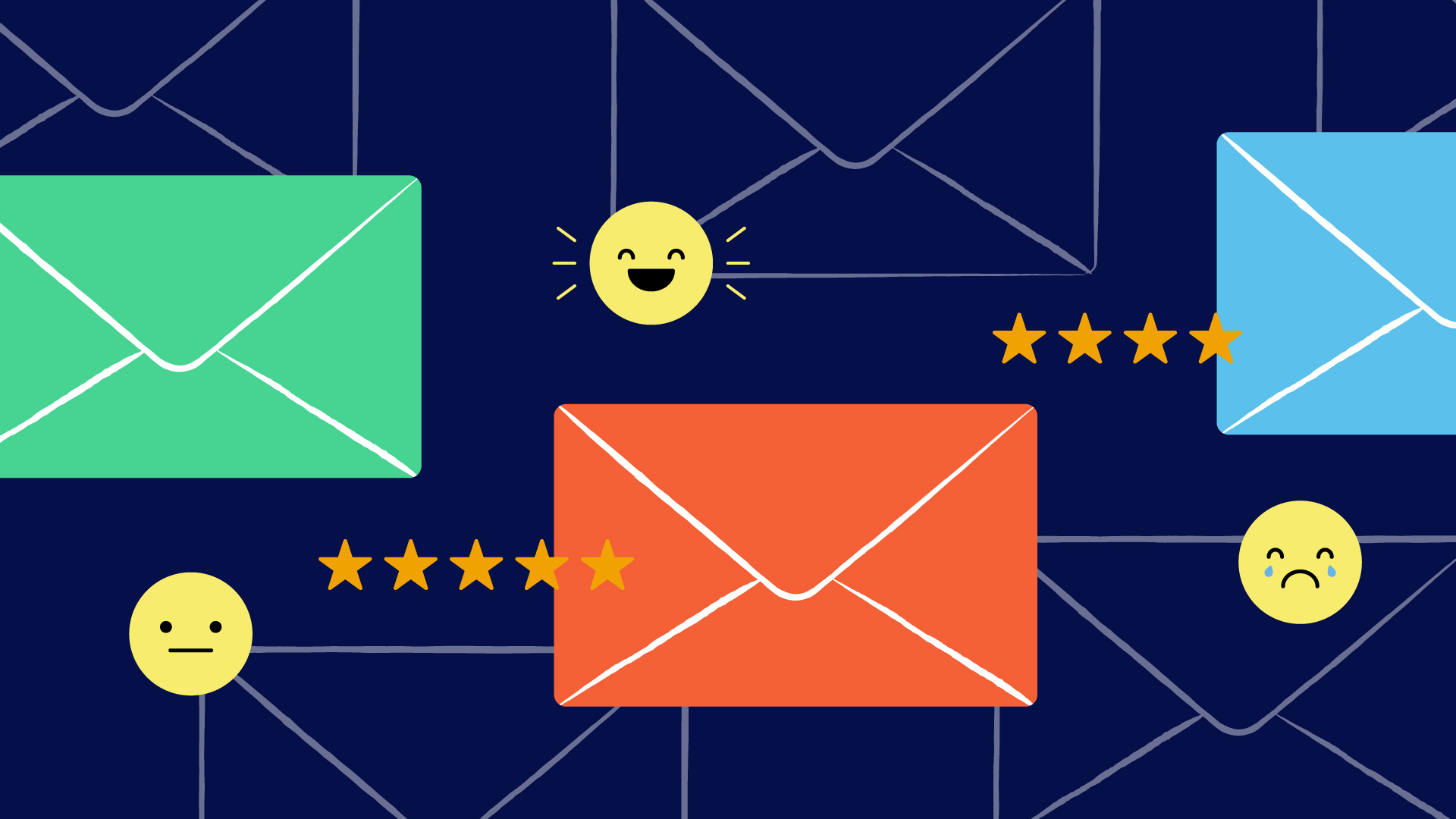 Email marketing has evolved significantly from the days of the simple newsletter. There are a plethora of tools and tactics available today for engaging your subscribers and growing your lists. Suppose you're restricted by time, money, or resources, or all of the above. In that matter, it can be challenging to ensure that you're covering all of your email marketing bases.
That is why you should consider automating some of your daily tasks with Zapier. Connect your email marketing software to other programs you use, such as web forms, eCommerce platforms, and CRM tools. You may save time and begin rapidly growing your business's email list.
1. Begin Your Customer Journey With a Pleasant Welcome
          Have you ever encountered someone with whom you immediately felt a connection? That is the sentiment you want to convey to your customers, which is why the first step in their email customer journey is critical. Along with increasing brand recognition, the Welcome series develops an emotional bond.
Inform Your Subscribers
          Your welcome automation is designed to mimic the excitement of a first date. It establishes the tone for the remainder of your email campaign. It has the potential to influence whether recipients continue to open it or not.
To avoid being ghosted by your subscribers, demonstrate two things:
Your email content is advantageous.

Your product or service has several advantages.
           Indeed, it all boils down to value: ensure that your clients are aware of your offerings. They've already expressed a motive in your business by subscribing to your newsletter. However, it is also possible that they are unaware of the breadth of your products. Alternatively, you may have some outstanding blog pieces that will benefit others significantly. Be fearless in expressing your emotions.
Tell Your Organization's Story
          Part two, which was released 24 hours later, depicts our organization's more personal and sensitive side by recounting its origins. I created Little Seed Group with my final £10 upon voluntary redundancy. I hand-delivered letters to firms I desired to cooperate with, and within a week, I had a complete client list. Because I believe it is a fascinating story, I have included it in my welcome series. Consider the following: what aspects of my narrative are relatable and connectable to others? An overcoming narrative may be the theme. It's an "aha" moment. It could have been a strange road you took.
          Whatever it is, your story should mirror the ideals of your business. It enables you to show your personality while also grounding you. By associating a face with your firm, you may transform your email marketing into a more personable experience rather than a cold sales pitch. This straightforward approach is acceptable for every type of business. The Little Seed Group's welcome mailer series is separated into two parts. Part one is emailed automatically one hour after someone subscribes to our email list. This email informs subscribers about the types of emails they will receive, their receipt frequency, and their appreciation for their participation. It enhances our reputation by displaying that we value our visitors' time by avoiding excessive material.
Convert Leads as Quickly as Possible Into Subscribers
          Perhaps you conducted a poll to solicit feedback on a new product or service. Perhaps you just hosted a seminar and collected attendees' email addresses. While manually entering all of those contacts into your email service provider can be time-consuming, Zaps can assist.
          The following app connections enable you to update your email list automatically in response to survey form submissions, event attendance lists, or simply a simple Google Sheet. Before adding subscribers to your list, verify that they have consented to receive marketing emails from you to ensure compliance with anti-spam and privacy legislation.
To subscribe to MailerLite, Typeform inputs are used
Are you collecting data from your audience with Typeform? If they gave their email address, you might quickly add their contact information to your MailerLite subscriber list using this interface.
2. Segment Your Audience to Provide Personalized Content
         By segmenting our audience based on their interests and purchasing history, we can deliver highly targeted emails. It has significantly increased engagement because it enables us to tailor each email subscriber's path to purchase. However, how can you acquire the client data necessary for segmentation?
Surveys
          You could begin by contacting them. Verify that you are GDPR compliant—breach of trust and disobedience of the law will get you nowhere. It would help if you made it abundantly apparent in any survey:
How will you use the information you collect from your customers?

Who will be able to view it?

Keeping it will do what?
           By requesting additional personal information from your email subscribers, such as their birthdate, location, and interests, you may improve the personalization of your email automation. You can automate the distribution of surveys, or you can request more information when individuals sign up.
History of Purchases
          Additionally, you can utilize the information that you already own. For instance, we sent a targeted automated to our subscribers who had not yet engaged in one of our training sessions or consultations. We offered them a complimentary 20-minute consultation to assess if our new eLearning course was a good fit. It resulted in a 50% increase in eLearning registrations and provided an opportunity for us to network with prospective clients.
Data About Campaigns
          It is crucial to track who opens and clicks on your email marketing campaigns because this tells what each subscriber is looking for. Here is an illustration. When we send blog pieces regarding SEO and include links to our SEO services, we've noticed that some of our subscribers become more interested. As a result, we gave these subscribers additional SEO blog posts and unique 20-minute consultations to assist them in determining whether our SEO services were a good fit for them.
          You wouldn't throw a surprise party for your partner's birthday if they offered a romantic meal out, would you? Demonstrate your concern for your subscribers' requirements. Mailchimp allows us to segment in these ways, but other email marketing tools may as well. Examine your app's segmentation options; if they are inadequate, it may be time to experiment with something new.
3. Provide an Added Value to Your Subscribers
           I emphasized that your welcome series should demonstrate that you provide value to your subscribers. But simply saying it is insufficient: you must also demonstrate it. Therefore, before sending an email, determine whether the recipients will benefit from it. The following are few examples of targeted automation that resulted in conversions, which is our ultimate goal.
Cards For Birthdays
         Birthdays are a fantastic way to demonstrate your appreciation for your subscribers. Remember that this will result in several birthday emails being sent to subscribers. Ascertain that yours is not another automatic gift, but rather something they will desire.
         The majority of our prospective clients are eligible to receive a discount on our social media audit service in honor of their birthday. Discounts are generally a good decision. Suppose you have enough data on your subscribers. In that case, you can even automate the process of offering a discount on a product or service they are more likely to acquire based on your information.
         We notified subscribers of a charity client to participate in free birthday fundraising on Facebook for the organization. Fundraising via Facebook and other alternative channels increased by 13% in 2019 and another 29% in 2020 due to this effort.
Loyalty Award
        If you build an audience group based on them, for example, those who have made the most purchases in the last year. You may use email automation to demonstrate your gratitude to your most valuable clients.
        Automation of this type may aid you in accomplishing more than simply building consumer relationships. We recently emailed all of our clients who had benefited from our consulting or workshop services in the preceding calendar year. In exchange for a Google Review, we provided them with a complimentary 30-minute consultation. Google Reviews are critical for SEO rankings, but obtaining them can be challenging. Then we offered a £60 service in exchange for only two minutes of their time, all while investing in our SEO strategy.
         If you're inventive in your approach of thanking your loyal customers, you can convert them into brand advocates. Use adobe acrobat pro Australia to improve your gadget experience.
READ MORE:
Final Thoughts
          All of these suggestions will assist you in optimizing your email marketing strategy and increasing your return on investment. Pay attention to the minor details and test each piece of information to determine the most effective for your organization. Experiment with several different strategies before settling on the one that works best for you.
With years of experience, Ranky can teach you the ins and outs of email marketing in a matter of minutes. We have access to automation as qualified HubSpot partners. Allow us to create a custom marketing solution for you by contacting us immediately – and watch your ROI improve.
Additionally, for a lot improved and secured gadget, you must employ the top equipment that may assist you at its best. Visit Softvire Australia.