Want to know about editing software leading brands? There is nothing quite like moving visuals and audio to leave a lasting impression. That is why digital video is gaining popularity among internet users. When combined with the growing availability of devices capable of recording high-resolution video—smartphones, GoPros, and DSLRs—the need for robust video editing software becomes clear. The program must be accessible to professionals and non-professionals. It must support new formats such as HEVC (High-Efficiency Video Coding), HDR, and virtual reality. Additionally, it must be compatible with 4K video, as most current devices can now output 4K or higher images.
Professional-grade software solutions are gradually making their way to the mass market. New features include multitrack editing, motion tracking, and enhanced color grading. Because consumer-oriented software tends to simplify procedures that are complicated in professional software, this trend benefits amateur movie editors and vloggers. Additionally, it means that when you progress to a professional application, you will feel more at ease with it. Consumers also benefit from the fact that professional features like motion graphics and color grading are commonly included in a single package, resulting in a more seamless editing experience.
How Do You Edit Videos on a Personal Computer?
It is irrelevant how many bells and whistles a software has if it cannot perform basic editing tasks. At the moment, all of the applications included in this bundle excels at merging, cutting, and dividing video clips. The majority include extensive courses in addition to assistance and guided editing tools. You can use animated transitions, picture-in-picture (PiP) technology, chroma-key (often referred to as green screen), and filters that enhance colors or add creative effects and distortions. Most packages enable you to create several timeline tracks for video clips, effects, audio, and text overlays.
Some video editing software now provides solutions for seamless transitions. Consider a beach scene, followed by a zoomed-in sky that transports you to Rome or Paris. Still, you appear to be in the exact location since the transition used the sky to connect the two pictures. There are countless further examples of seamless transitions; this superb movie highlights several and is credited with creating the trend.
Smartphone Video Editing
Smartphones are the most popular destination for digital video, owing to the recent popularity of WhatsApp Status Video, Instagram Stories and TikTok. On the other hand, use mobile devices to create and edit videos. Numerous desktop video editing applications discussed in this overview also have mobile equivalents. Adobe Premiere Rush is a standalone application that lets you edit video on your phone before proceeding with the desktop Premier client. Final Cut Pro and Apple's iMovie both behave similarly. TikTok has made CapCut, an incredible, free app, available for download. With over 100m downloads on the Google Play app store, CyberLink PowerDirector's distinct mobile app has established a presence on both mobile and desktop platforms. Numerous apps enable you to record video from your phone and edit it simultaneously.
Corel Brand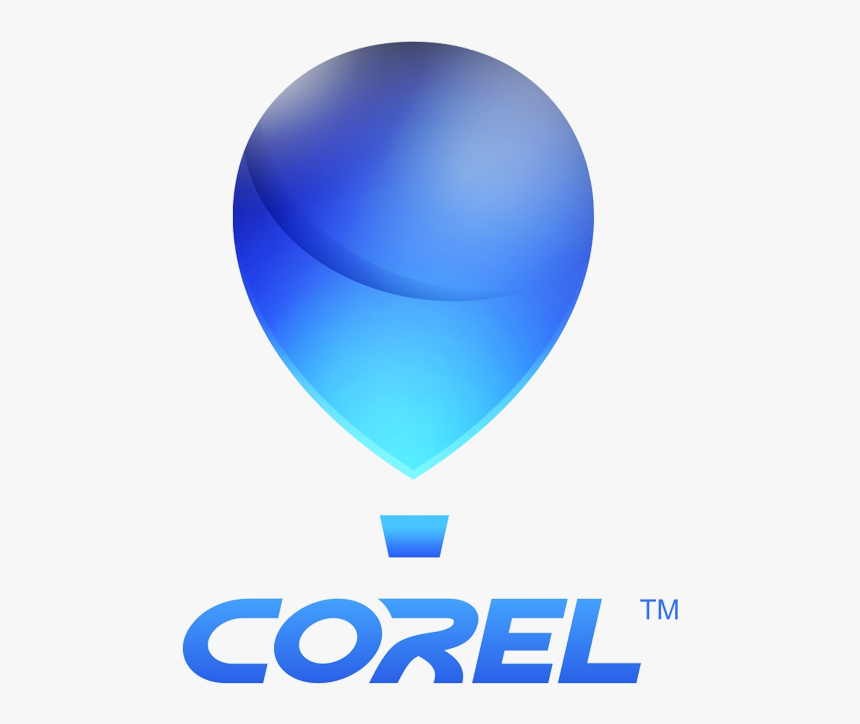 In terms of graphics and photo processing, Corel is only second to Adobe. It also continually improves its capabilities and features to ensure that designers and photographers have everything they need to create beautiful photographs.
 Both professional and amateur photographers and graphic designers will find this picture editing helpful program. It provides an infinite number of options for you to express your creative side while simultaneously increasing your productivity at work. Additionally, it is the most effective alternative to Adobe Photoshop and other programs. Additionally, Corel offers a diverse product portfolio to meet the needs of its customers.
 Corel can thus assist you regardless of whether you require software for your Mac or Windows PC.
READ MORE:
Sample Product
Corel PaintShop Pro
Corel PaintShop Pro is a comprehensive photo-editing application that enables you to create gorgeous images with advanced capabilities.
PaintShop Pro is an excellent photo editor only available for Windows users. Regrettably, you will be unable to get a Mac version of Corel Paintshop Pro. More advanced image editing apps are available for Mac devices, such as Adobe Photoshop and Photoshop Elements. Try corel au to improve your editing experience.
Multiple Editing Environments
Utilize many workstations with varying graphics to increase productivity. Each workspace is tailored to your most frequently used tools and features.
modifiable variables
Crop, resize, restore, and straighten use tools to adjust parameters and crop, resize, restore, and straighten photographs, among others. Additionally, you can use modern technologies for high-precision devices to enhance photographs.
You Can Create Spectacular Designs Using These Tools
Create designs for greeting cards, social media posts, and more with painting and drawing tools. Experiment with the text tools, palettes of colors, gradients, and other possibilities.
PaintShop Pro RAW Lab
In PhotoShop Pro's RAW lab, you can edit RAW images utilizing tools that modify them.
There are layers and masks accessible for use
The masks tool enables you to conceal or reveal components in your images. Additionally, you can replicate your style settings across all tiers with a single click.
Images with a High Dynamic Range
Create HDR photos with excellent visual contrast and clarity to surprise your audience. Additionally, you may eliminate noise, enhance dull colors, and mix multiple exposures.
360° Image Editing
PaintShop Pro's 360° photo editing features enable you to accomplish a great deal. Straighten photos, replace the tripod with a magic fill, or use your images to create a planet-like effect.
Transform your images into works of art
You may transform your photographs into artworks using artificial intelligence and a variety of presets.
PhotoShop Pro Ultimate
PhotoShop Pro Ultimate is a version of PhotoShop Pro that has been enhanced. It contains a host of tools for quickly and intelligently generating intuitive graphics. No monthly fee is required. As a result, the full version contains all features.
Bundle of Extras
PaintShop Pro 2020 Ultimate includes tools for creating amazing graphics.
GRFX Studio is a photo editing software tool that adds artistic effects to your images.

PhotoMirage Express is a software application that converts pictures to animations.

Painter Essentials 6 is a software application that converts images to paintings.

AfterShot 3 by Corel is a professional RAW image editor.

Hundreds of royalty-free backdrops, brushes, and textures are included in the Corel Creative Collection.
It Is Usable by Everyone
You can create spectacular photo effects, graphic designs, and website content regardless of your skill level. By utilizing advanced capabilities, you can dazzle your clients and coworkers by sharing your work with friends and family.
Not Included in the Price
Because PaintShop Pro 2020 Ultimate is the advanced edition of PaintShop Pro, all features are comparable, with the following exceptions:
GRFX Studio, PhotoMirage Express, Parallels Toolbox, Painter Essential 6, AfterShot 3, and Creative Collection are included in the bonus pack.
Adobe Brand
We've begun implementing modifications to our brand identification over the last two weeks. We want to share additional information on what we're doing because some of you may have noticed the changes.
Adobe's product portfolio is broad, catering to a diverse range of audiences with a range of requirements. So the imaginative applications of our products never cease to amaze and thrill us. From kids to businesses, creative professionals, and beyond, the tales and experiences they communicate and create through our products are truly incredible.
We're implementing these branding modifications to ensure that our clients' portfolios remain accessible and understood while maintaining a fresh look and feel.
Adobe Photoshop Elements 2020
Photoshop Elements 2020 provides:
Amateur and professional photographers.

Image editors.

Hobbyists with access to the essential capabilities of Adobe's most popular product.
By utilizing Adobe Photoshop Elements' superior features in a lightweight package, you can focus on the essential tools necessary to distinguish your work and portfolio.
Purchase your Adobe Photoshop Elements 2020 software and download keys at the cheapest price from the Softvire Australia online store. Additionally, there is no better place to get Adobe Photoshop 2020 than our fantastic prices and discounts on all Adobe Photoshop 2020 items.
Compatibility With Touch Screens
Adobe Photoshop Elements' touch screen function lets you make breathtaking creations with your hands. You can also use Quick Edit mode without any issues on touch devices.
Each Piece of Needed Equipment
Have access to all of Adobe 2020s most famous image editing capabilities. To exercise your creativity, use effects to transform your images into various works of art.
Accessibility
Improved features simplify file and project navigation. Additionally, you may share your work directly from Adobe Photoshop Elements on social media without sacrificing image quality.
Editorial Intelligence
With intelligent editing software and Adobe Sensei AI technology, you can experience the power of automation right at your fingertips.
Animate Your Static Images to Give Them Life
With a single click, you can transform your best shots into animated GIFs featuring 2D and 3D camera movements. Thanks to Adobe Sensei, it's simple to use and excellent for sharing on social media.
Alter the Angle of the Face
Adjust the position of a person's face in a photograph to ensure that everyone faces the same direction. It's ideal for self-portraits!
Simple Image Editing
Whitened teeth, skies can be made bluer, removing haze, reducing camera shake, and fixing skewed images. Utilize a program that recalls your favorite looks to correct tone.
READ MORE:
In Conclusion
As an editor, it is critical to understand which brands are the greatest on the market, as choosing from low-quality brands would undoubtedly put you at a disadvantage. These two brands have been establishing themselves in the market for some time now, owing to rising sales and an increasing percentage of consumers who use them regularly. While you are free to buy whatever you choose, we encourage you to buy more things from these companies because we believe they will be more useful in your working life.