Cybersecurity does not have to be difficult to understand. In just a few simple steps, you can safeguard your Mac and your most critical data. While Macs feature built-in security measures, they are frequently disregarded, leaving your data and privacy susceptible to hackers. Even if you enable every security measure available from Apple, your Mac will not be completely safe from the latest malware. In 2022, there are several steps you should take to protect your Mac and personal data from the most advanced cybersecurity threats.
Mac History
Apple Inc.'s Macintosh, or Mac, is a line of personal computers that includes several models. On January 24, 1984, Steve Jobs introduced the first Macintosh, the first commercially successful personal computer to incorporate two well-known. Still, he disputed features: the mouse and a graphical user interface, as opposed to the command-line interface of its predecessors. Apple has a vertical integration strategy. It develops its operating system (called System Software initially and then renamed Mac OS; see below image) pre-installed on all Mac computers.
It is not the case with most IBM PC compatibles, where different dealers manufacture hardware built to run another company's operating software. Apple is the exclusive maker of Mac hardware, and the company chooses its internal operating systems, designs, and pricing. Apple also designs Mac's operating system.
Let's discuss what we should do to secure our Mac devices in 2022. We've developed a list of extremely effective strategies that you can apply:
Regularly Update Your Mac's Operating System and Applications
Maintaining an updated version of your Mac's software and applications is perhaps the most straightforward approach to keeping it secure from hackers. Cybercriminals target out-of-date software because they are aware of the security flaws that developers resolve only in subsequent versions.
It's easy to update your macOS applications to the latest OS X version. Click the Apple icon in the upper left corner of your screen and pick About This Mac > Software Update, then follow the installation steps. After installing the most recent macOS software, you can configure future OS X upgrades to be automatically installed. Select Automatically keep my Mac up to date in the Software Update section of System Preferences.
Additionally, it's simple to keep all of your programs and software current. In your System Preferences, navigate the App Store tab and tick automatically check for updates and install app updates.
Utilize a Mac Antivirus Software (That Actually Works)
Many antivirus programs are out there, but many aren't good at protecting against macOS-specific malware. It is even more true now that hackers are specifically targeting Macs.
Apple's integrated security measures are insufficient to safeguard your Mac from threats such as the following:
Ransomware.

Spyware.

Keyloggers.

Phishing attacks.

Data breaches.
Antivirus software such as Intego and Airo AV is specifically developed to safeguard Macs against various dangers, including ransomware and internet attacks.
To ensure the security of your laptop, seek the following features in a Mac antivirus program that genuinely works:
Malware protection in real-time.

Detection and eradication of ransomware on a large scale.

Security software for the internet

Protection against phishing.

Spyware protection is offered.
We also have something for you if you want to learn more about Mac cleaning tips.
Trusted Mac Antivirus Software
Bitdefender Antivirus For Mac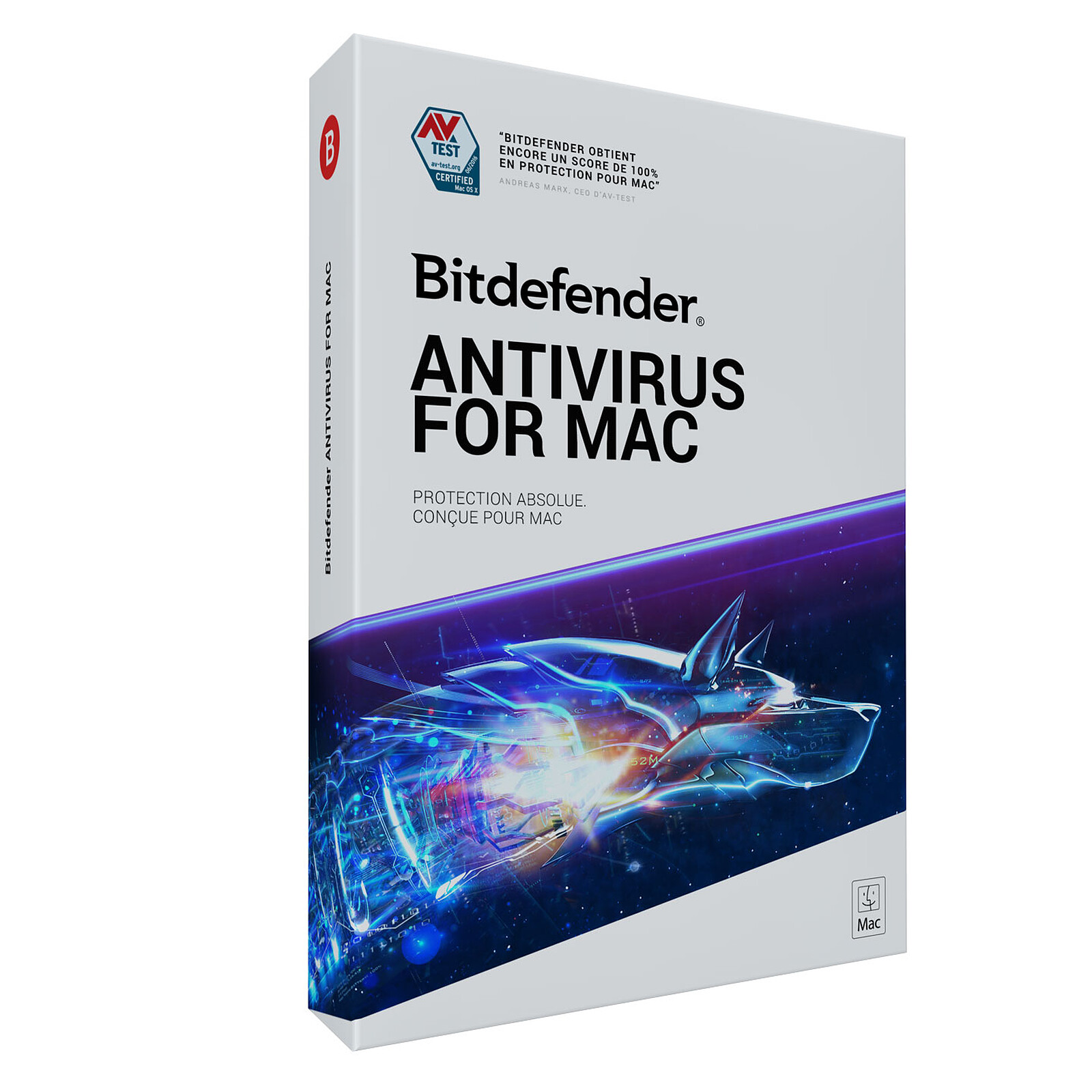 Bitdefender Antivirus for Mac delivers comprehensive protection against contemporary digital threats on your Mac. With Bitdefender, you can safeguard your personal and financial information without jeopardizing your system's functionality.
Among the features of Bitdefender Antivirus for Mac are the following:
Superior detection and protection capabilities.

Extreme security without draining the resources of your machine.

This application protects your files from ransomware encryption.

Consider public WiFi for further security.

It is a digital licensing product.
Bitdefender Mac is what you've been looking for. Bitdefender's unmatched security for Mac devices is now available.
Get Bitdefender Antivirus for Mac as soon as possible from the Softvire online store to ensure your online safety. You are no longer required to wait for an entire delivery cycle before receiving your Bitdefender for the Mac download version.
Bitdefender Autopilot
Bitdefender Autopilot is an antivirus application that monitors and maintains your security settings in the background while you work or play. Best of all, you won't need to tinker with sophisticated settings to achieve the desired level of protection.
Protection Against All Threats
Viruses, worms, and Trojan exploits are examples of online dangers to avoid. Bitdefender Antivirus for Mac maintains the security of your personal and financial data at all times.
Assured Performance Without Jeopardizing Security
Secure your system without impairing its performance. Bit Defender for Mac will not make you give up your convenience for the sake of security.
Modify the Default Security and Privacy Settings
Apple and other applications installed on your Mac may have default settings that permit them to share and view your data, including use and location data.
This data set contains the following:
Devices must have passwords.

Your contacts, calendars, and other personal information are accessible to the software.

Location services are available.

Data on diagnostics and usage are shared.
To begin, open System Preferences and browse to the Security & Privacy section. There are various antivirus solutions; however, many do not defend against macOS-specific malware. It is especially true today that hackers target Macs. Using a secure device password is one of the most secure (and simplest) methods of securing your data.
Additionally, you should be aware of a few privacy options. The Privacy tab details which apps have access to your data, such as your location, contacts, and calendars.
Additionally, you may detect if you are unknowingly transmitting usage data to Apple by selecting Diagnostics & Usage and deselecting the applicable items. Uncheck the programs you do not want to access your data and choose whether to report your Mac usage statistics to Apple automatically.
READ MORE:
Using an Ad and Tracking Link Blocker Will Prevent Adverts From Appearing
Although the browsers I previously recommended are the most secure and private, you may utilize your default browser. In this situation, you can also safeguard yourself online by utilizing Safari or Google Chrome browser extensions.
These plugins make it impossible for websites to track your online activity and eliminate all advertisements. They also protect you from phishing websites designed to fool you into entering your login credentials, allowing hackers to steal your accounts and personal data. Numerous antivirus packages include ad blockers and browser extensions blocking tracking links, such as Avira's Safe Shopping and Norton's Safe Web.
Invest in a Password Manager
What steps are you taking to ensure that all of your account passwords are current and secure? As previously said, it is critical to safeguard your Mac with a strong password. However, what about when you connect to online accounts such as social networking or banking websites?
A password manager can be advantageous for a variety of reasons, including the following:
Keep your credentials secure.

Generate new complex passwords on the fly.

You can shave seconds off the time it takes to enter websites and apps.

Keeping credit card information for online purchases in a secure location.
iCloud Keychain is Apple's proprietary password manager. It protects your account login credentials, passwords, and credit card information by encrypting them. AES 256-bit encryption is used to encrypt all data, which is commonly referred to as "military-grade encryption." While iCloud Keychain is convenient, it is only compatible with Apple applications such as Safari. You will be unable to log into websites if you use a different browser.
Additionally, unlike other password managers, it does not inform you if your passwords are compromised due to a data breach. You will not be able to change passwords in bulk; instead, you will have to do so one at a time. There are plenty of excellent Mac password managers available. Dashlane is one of the best since it enables you to connect to nearly any application or website using any browser. Dashlane can convert all of your old and weak passwords to new and challenging passwords with a simple click.
Create a VPN (Virtual Private Network)
VPNs mask your original IP address and assign one from a different country. It prevents hackers and websites from monitoring your connection or determining your precise location, allowing you to stay anonymous online. Additionally, VPNs encrypt your surfing data, which means hackers cannot know what you're doing even if they can eavesdrop on you.
VPNs are used for various reasons, including gaining access to geo-restricted material. For example, several Netflix shows are exclusively available in the United Kingdom. To get around this geographical restriction, use a VPN to change your IP address to the United Kingdom and then connect to Netflix.
While standalone VPN software such as ExpressVPN is available, many antivirus packages for Mac, such as Norton 360 and TotalAV, offer high-quality VPNs as part of their antivirus packages.
Two-Factor Authentication in iCloud
To access your accounts with two-factor authentication (2FA), you must provide a randomly issued one-time code in addition to your password. It also provides a layer of security by preventing hackers from accessing your data because they can't guess the randomly created one-time password. While using two-factor authentication for all online accounts should start with your iCloud account.
 To enable two-factor authentication in iCloud, follow these steps:
Users running Mac OS X Catalina should take the following precautions: Navigate to System Preferences > Apple ID > Password & Security > Password & Security > Password & Security > Password & Security > Password & Security > Construct a system that utilizes two-factor authentication.

For macOS Mojave and earlier versions of OS X: Enable Two-Factor Authentication in System Preferences > iCloud > Account Details > Security.
To obtain the two-factor authentication codes, you must provide your phone number. Once configured, each time you connect to your iCloud account on a new device or online, you'll receive a one-time password.
Secure Your Files
Encrypting and password-protecting your files essentially encrypts and password-protects your data. For example, if your device is encrypted and requires a password to unlock, a thief or hacker will not access personal information and critical documents. Apple has a built-in encryption technology called "FileVault" that simplifies the process of safeguarding your most private data.
Navigate to System Preferences > Security & Privacy > FileVault > Turn On FileVault to enable FileVault. Using your iCloud account to decrypt and update your encryption password reduces the danger of losing your files if you forget them. Additionally, you can produce an encryption key. However, it would help to store the encryption key securely, not on your smartphone.
READ MORE:
Make a Backup of Your Files as a Precaution
Regularly backing up your files means that you'll always have a backup if something goes wrong with your Mac, such as it being lost, stolen, or in need of repair. Apple's Time Machine feature simplifies backups. Time Machine backs up your files to a separate hard disk regularly, allowing you to recover your Mac and data at any point in time. A Mac-based antivirus program, Intego also has a backup feature for further security.
Time Machine includes additional functions. Use Intego to:
Reschedule backups to run on several drives.

It is suggested to create backups of specific files and directories.

Create a complete backup of your Mac, including OS X, and then restore it to a new Mac.
Time Machine is well-known for consuming a large amount of hard drive space. To be safe, however, it is recommended that you utilize Time Machine and another backup program, such as Intego's Personal Backup function.
Conclusion
While thieves have become more aggressive in recent months in targeting Mac users, implementing simple tweaks like those mentioned in this article will help you defend your Mac and data sufficiently from theft. The most critical thing to secure your Mac is to install a Mac antivirus that provides enough protection.
Additionally, if you're looking for reputable computer products, stop by Softvire Australia.