Each individual has unique priorities, and not everyone uses the internet in the same manner. Suppose you wish to increase your online privacy. In that case, VPN services enable you to browse the internet anonymously through a "tunnel" service. When you connect to a website using this type of access, your connection is protected. The VPN's IP address is displayed instead of your own.
It implies that your private home IP address is concealed when you browse online. Using VPN software will almost certainly slow down your PC. If you're looking for a fast VPN, ensure that it also safeguards your privacy by encrypting data inside your computer and the destination server. ExpressVPN enables you to protect your data while remaining anonymous on the internet, all while maintaining lightning-fast browsing speeds.
Using VPN software can increase your online anonymity, encrypt your communications, and make your laptop or mobile device think it is somewhere else. The best VPNs work on laptops, desktops, tablets, smartphones, streaming devices, smart TVs, and game consoles. Suppose you're already familiar with VPNs and how to use them. In that case, this is the place to get concise reviews of the best VPNs for 2021, as determined by our most recent round of comprehensive testing.
How to Test if a VPN Software is Reliable?
There are numerous VPN service providers from which to choose. Concentrate on the most critical traits, such as:
Speed

Security

Strong encryption

User-friendliness

P2P (peer-to-peer) functionality

Price
Consider a VPN with fast speeds, robust security, and simple operation to avoid disliking it. Select one that enables peer-to-peer file sharing and is reasonably priced.
Dependability and promptness
A VPN protects your online security by rerouting your traffic through an encrypted server. If this procedure is followed successfully, your connection should have little effect. On the other hand, if the VPN software is of bad quality, it may slow down your internet connection. If you're seeking the finest VPN, look for providers that guarantee 99.9% uptime and have no speed or capacity restrictions. It offers a seamless online experience regardless of your internet usage.
 READ MORE:
Marketing Research Strategies You'll Need to Adopt in Your Business
VPN FAQs
What factors should I consider while selecting a VPN service?
There are a few things to consider before signing up for any VPN software. These parameters are used to determine the extent to which a VPN can assist you. We chose the VPN services that we highlighted with care using the following criteria:
Privacy
VPNs are designed to keep your online activity private from the rest of the world. The best anonymous VPNs will always have a solid no-logs policy and be headquartered in a jurisdiction that does not impose data retention rules. They should also incorporate privacy-protecting features.
Security Features
Security and privacy are tightly connected. For example, ExpressVPN, NordVPN, and Surfshark should all offer robust, unbreakable encryption. Additional security features, including a kill switch, leak prevention, a firewall, and obfuscation technologies, should be included in the VPN service.
Speed, Performance, and Bandwidth
You may wish to utilize a VPN for both speed-intensive tasks such as file downloads and privacy. The ideal VPN to consider in this instance provides lightning-fast connections with no buffering. Additionally, the VPN should provide unlimited bandwidth and not cause your connection to lag or slow to an unacceptably slow speed. If you're not willing to give up performance, check out our guide to choosing a VPN that won't slow down your computer.
Server Coverage
Server coverage dictates the places from which you can access services. As a result, it's a good idea to consider server locations while selecting a service.
Simultaneous Connections
The top VPNs provide the most excellent value for money. As a result, selecting one that supports several concurrent connections is recommended. Simultaneous connections should have no adverse effect on the operation of the VPN. In this manner, your VPN will be completely functional on all of your devices. With a single subscription to ExpressVPN, you can protect up to five devices.
Is it legal to use a VPN?
Yes! In the great majority of the civilized world, using a VPN is entirely legal. Naturally, when using a VPN, you must conform to all applicable local laws. If you are using your VPN for illicit purposes, that is your responsibility. On the other hand, using a VPN is entirely legal.
Opinion of an Expert
Before you may access the internet, you must first connect to a VPN. A good VPN will encrypt and redirect your browser traffic through a secure tunnel, concealing your true identity from governments, ISPs, and cybercriminals. Additionally, a solid VPN will enable you to experience quicker speeds and circumvent censorship.
Here are some pointers on how to get the most out of a VPN service:
Premium VPNs are always the best alternative due to their lack of limits.

 

Depending on your requirements, you may wish to consider using a VPN. If you care about your privacy, use a VPN provider with solid encryption and robust security measures.

 

Finally, not all VPN providers keep their promises; proceed with caution!
Recommended VPN Softwares
ExpressVPN
Numerous positive ExpressVPN reviews are available online, but they all seem a little too good to be true. I required concrete facts, not marketing speak. How much better could ExpressVPN be than its competitors, particularly if its higher membership levels are justified? ExpressVPN was still more expensive than CyberGhost and other top-rated VPN providers, even after I discovered their lower prices. I was unsure whether it was genuinely worth the money (or simply overrated).
 I assembled a global research team to perform a comprehensive analysis of eleven countries, including China and Turkey, to ascertain the facts. Conduct all testing on personal computers (PCs), Macs, Android, iOS, and game consoles. ExpressVPN's security and privacy guarantees were also put to the test, as were its browsing and gaming performance.
NordVPN
NordVPN, the most well-known VPN provider, without a doubt, lives up to its lofty reputation. It exceeds ExpressVPN in nearly every aspect worth considering when selecting a new service. It is only a hair behind in our rankings.
 To begin, we've long admired NordVPN's degree of security. Additionally, you may activate its Double VPN technology, which encrypts all of your internet traffic twice and includes AES-256 encryption as standard. It's critical to recognize when internet anonymity is critical, such as while using public Wi-Fi or torrenting. Other features include proxy extensions for Chrome and Firefox, payment options including Bitcoin, PayPal, and credit cards, and robust DNS leak protection.
 Nord VPN outnumbers ExpressVPN in server count, with 5,000 servers in 60 countries and six simultaneous connections. The provider's proprietary NordLynx protocol has garnered considerable attention during the last two years. It has contributed to Nord's connection speeds being among the quickest and most reliable we've observed, even while connecting to the most remote servers.
Avast SecureLine VPN
Avast VPN is the most excellent VPN service for both business and pleasure that money can buy. With Avast SecureLine VPN, you can enjoy lightning-fast speeds as well as unmatched privacy and security.
SecureLine VPN enables you to gain access to many internet information regardless of your actual location. Additionally, conceal your online identity from nosy eyes. Choose from a variety of Avast SecureLine VPN packages to ensure the privacy and performance of a single or several devices. Softvire Australia offers a low-cost Avast SecureLine VPN license key.
You're only one step away from experiencing the rest of the digital world with your Avast SecureLine VPN activation code. Public safety Maintain your security even when accessing public networks. Avoid exposing oneself to hackers while traveling through foreign territory. Privacy-assured One of the essential characteristics of Avast SecureLine is that it does not track your website visits or online activities. Make sure there is no paper trail for snoopers to follow. You have access to all you desire, whenever you desire.
There is no reason to fear censorship. You can obtain whatever you wish regardless of your location on the earth. Reach out to the entire planet. Over 55 secure server sites are available in over 34 countries. enhances your standard of living. Avast SecureLine may meet your requirements regardless of whether you need a VPN for gaming, streaming, or work. The connection is high-speed. Do not be concerned about bandwidth constraints or a slow network. Network rates of up to 2 Gbits/s are feasible.
READ MORE:
Top 6 Proven and Tested Computer Aided Design (CAD) Software
HMA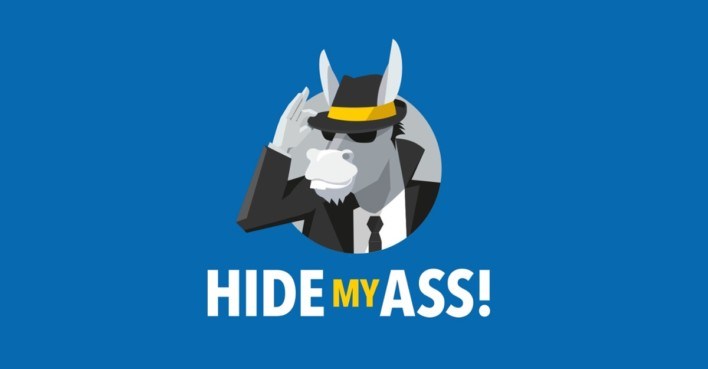 Hide My Ass! is the world's most excellent VPN software and the newest addition to Avast's VPN software service. All of the features that have been hailed in hiding, My Ass! VPN reviews are now accessible in a single, convenient package. You may get a license for hiding My Ass! from the Softvire Australia online store for a bit of a fee. Superior protection does not have to be expensive with hiding My Ass. Multi-device Up to five connections can be active at any given time. It is all possible with a single license.
Hide My Ass! is a cross-platform application compatible with a broad variety of devices. Utilize Avast's most recent VPN for iOS, Android, Mac, Windows, and Linux. Unlimited
Your upload and download speeds are unaffected by hiding My Ass! VPN. It will not prevent you from proceeding at your own pace. Hide My Ass! VPN is well-known for its lightning-fast speeds and durability. Easy-to-use It features an intuitive user interface accessible to everyone looking for a VPN service. The establishment of a Network The Hide My Ass application, with its 930+ servers in 190+ countries, enables you to download and watch region-locked content from all over the world.
Live tech support is available seven days a week for hands-on assistance.
In Conclusion
VPN services can assist you in watching your favorite television shows and live sports when traveling and keep you safe while browsing the web. In the past, you may have been denied access to content owing to rights limitations. You can circumvent this issue by changing your IP address to one within your country.
You can also visit Softvire Australia to invest in further computer items.