Why SERP keyword research is so important?  Paid search and pay-per-click (PPC) adverts are regularly presented alongside organic search results on search engine results pages (SERPs). Because customers are more likely to click on results near the top of the page, search engine optimization can make ranking position on a SERP more competitive (SEO). SERPs are becoming increasingly sophisticated as a result of the introduction of schema markup to anticipate user needs.
The first page of Google search results receives almost 90% of customer visits. Do not be anxious if your website is not yet operational. To improve your rating, you must first grasp the concept of search engine results pages and how they rank results.
Defining SERP's
SERPs are the web pages that visitors see when they use a search engine such as Google to look for something online. The user enters a search query into a search engine (usually using keyword-specific terms and phrases), and the search engine generates a SERP keyword research.
Even with the same search engine and phrases, each SERP keyword research is unique. This is because virtually every search engine customizes the user experience by providing results based on information other than the user's search terms, such as the user's geographical location, browsing history, and social settings. Even though two SERPs appear identical and contain a large number of the same results, there are frequently minor variances.
The design of search engine results pages is continually changing as a result of Google, Bing, and other search engine providers' trials to provide their users with a more intuitive, responsive experience. As a result of this, as well as rapidly evolving and expanding technologies in the search industry, today's SERPs look to be quite different from their predecessors.
READ MORE: 
Organic Results
There are two sorts of content on search engine results pages (SERPs): "organic" results and paid results. The search engine's algorithm generates organic results, which are lists of websites that appear as a result of the algorithm's operation (more on this shortly). Search engine optimization specialists (SEOs) are experts in increasing the visibility of online content and websites in organic search results.
The box on the right side of this SERP represents the Knowledge Graph (also sometimes called the Knowledge Box). This is a Google feature introduced in 2012 that gathers data from a variety of sources around the web to present brief answers to frequently asked queries in a single central spot on the SERP keyword research. You may see a plethora of facts about Abraham Lincoln in this scenario, including his date and place of birth, height, assassination date, political affiliation, and children's names – many of which data are linked to the appropriate pages.
Search Intent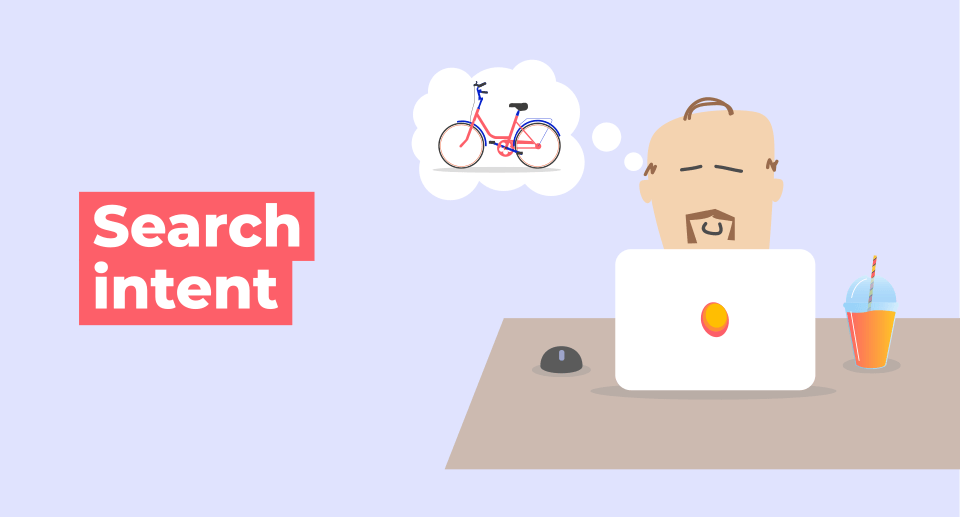 Certain SERPs, like the one seen above, will include a disproportionate number of organic results. This is because different searches serve distinct goals. Three types of internet searches exist:
Informational

Navigational

Transactional
When a user wishes to learn more about a certain subject, such as Abraham Lincoln, they conduct informational searches. Due to the low commercial intent of the search phrase "Abraham Lincoln," it would be counterproductive to display advertising or other forms of paid results on this SERP; the vast majority of searchers using this query are not looking to purchase anything, and thus only informational results are provided on the SERP keyword research. just like if you would want to know about edge computing, then the search results would be all about edge computing,
The term "navigational inquiries" refers to situations in which the user wishes to use their search engine to locate a certain website. This may be the case for those attempting to locate a specific website, attempting to locate a website whose URL they cannot recall, or pursuing another form of navigational objective.
Finally, transactional queries are more likely to return sponsored results on the search engine results page (SERP). Transactional searches are very commercial in nature, and search queries that result in transactional SERPs may contain phrases such as "purchase" and other expressions indicating a strong desire to buy.
Why Are SERPs Important for Search Engine Optimization (SEO)?
The SERPs dictate your site's placement on Google's first page. Assume you own a website that ranks number one on Google for the phrase "how to put up a website." That is astounding… Until you see that SERP characteristics have shifted the top result below the fold. This means that even if you reach page one, you are unlikely to receive many clicks. On the other hand, the SERP for "link building" is substantially less crowded.
Ranking Signals and Search Algorithms
Organic results, also known as "ranking signals," are search engine results that have been ranked based on a number of factors.
For example, Google's search algorithm looks at hundreds of factors, some of which are more important than others. Nobody outside of Google knows what they are. Some are more important than others. In the past, the link profile of a website, which is the total number of links from other websites that point to a specific website or web page, was an important ranking factor. To some extent, it still is, which is why Wikipedia ranks so high in organic search results for so many queries. But because search changes so quickly, ranking signals that were once important to the search algorithm may become less important, which makes SEOs unhappy all the time.
Search Engine Optimization
Search engine optimization (SEO) is the process of making websites and web pages more visible to search engines and, as a result, to the people who use them. This is done with a wide range of techniques, from "on-page" SEO to "off-page" SEO.
On-Page SEO

On-page SEO is a term that refers to best practices that people who make online content and people who run websites can use to make their content more likely to be found. Metadata (information about data) for each page and its elements, such as photos, should be well-organized and detailed. For example, unique URLs, keywords in relevant headings and subheadings, and clean HTML code are just a few examples.
Off-Page SEO
Off-page SEO differs from on-page SEO in that it affects the entire site, not just a single page. Its strategies include link building, social bookmarking, content marketing, directory submissions and indexing, and creating online communities on social media.
SEO is a broad field, however, the main focus is on boosting organic rankings. No money is exchanged and the focus is only on organic search rankings.
READ MORE:

PPC Advertisements and SERPS Are Two Forms of Ads (PPC)
PPC marketing is very different from SEO because it mostly talks about how to spend money so that your website shows up high on search engine results pages. However, just increasing the budget for a campaign isn't enough. Advertisers need to plan carefully in order to reach their goals.
Paid search works in the same way as an auction. Advertisers bid on keywords that are relevant to their business, which could make their ads show up when people search for those words. Many factors affect where an ad shows up on the search engine results page (SERP). In the "lawnmowers" example above, some ads appear above organic results (like the ads for Lowe's, Craftsman, and Husqvarna). Others appear to the right of organic results (like the ads for these brands in the example above). Some marketers prefer to show their ads only when people search for them on their phones, while others don't look at them at all. Some ads have extensions, and some don't.
The subject of paid search, like organic search, can be hard to understand. Until then, keep in mind that sponsored search is all about getting advertising to appear first (SERP).
Paid Search Engine Results
Paid-for results appear in pay-per-click adverts. Previously, paid results were largely short text advertising above and to the right of organic results. On the other hand, paid results can now come in a variety of shapes, with dozens of different advertising formats to choose from.
The three huge text-based ads at the top of the SERP are typical pay-per-click advertising (considered premium positioning for advertisers). The bottom two ads (for Craftsman.com and Husqvarna.com) use ad extensions to direct visitors to specific web pages.
Shopping ads, which appear on the right side of the page as image-based ads, are part of the Google Ads platform. They show product information from eCommerce businesses next to other search results. Shopping ads give information about the availability of products, customer reviews, special deals, and other things.
Two more PPC ads follow the Shopping ads. The stars next to the URL mean that people can add user review ad extensions to these ads (as indicated by the yellow "Ads" flag above them).
Only organic results show up on this search engine page. The map and business listing are the only organic results. This map shows nearby businesses that have set up a free Google My Business account based on the user's location. Local businesses can benefit from increased visibility with Google My Company, a free business directory. This is especially useful on mobile.
Conclusion
Following the information we've gathered about Search Engine Result Pages, it's up to you to learn more about SERPs and other SEO-related topics. If you run a business or run a website, you'll almost certainly need this information. So what are you waiting for, then? Immediate change is very important.
If you want to improve the internal workings of your computer, you'll need software that can help you get more done. Additional information can be found at Softvire Australia.
Check Out: