If you're considering starting a software as a service (SaaS) firm, the first step is to establish your requirements. If you're unsure of the equipment you'll need to launch and want to learn more about what entrepreneurs in this industry do; you've arrived at the perfect location. Did you know you may launch a lucrative online business from the convenience of your own home and earn several thousand dollars every month? This article explains what a SaaS business guide service is and how you can launch a lucrative business with as little as $50.
What Is a SAAS (Software as a Service) Company, Exactly?
To begin, let us define a SaaS company. It is a term that refers to software that is accessible via a web browser or a web-based application. SaaS products are also called "hosted solutions" or "web-based solutions" because the software supplier hosts their product on their servers.
SaaS systems are frequently referred to as "cloud-based." By contrast, a desktop-based model is when an individual or business installs and executes software on their computer and servers. If you own your own business, you'll need to be able to swiftly articulate this broad benefit and connect it to the value proposition of your service.
What Is the Best Way to Start a SAAS Business?
You can still run a successful software as a service business if you have an idea but lack the technical expertise to construct it yourself. Rand Fishkin outlines his path as a non-technical CEO of Moz, a service firm he began and expanded into a SaaS company, in his book "Lost and Founder." He highlights the significance of understanding (and continuing to learn) enough about his company's technical components to hiring intelligent workers and comprehend emerging technology issues. It is also feasible to learn to code independently, but it takes time. Whether you hire someone or outsource the technical work, keep your intellectual property — the code – in mind. A well-written contract can mean a great deal.
Step-byStep Guide on How to Start Your Own Saas Business in 2022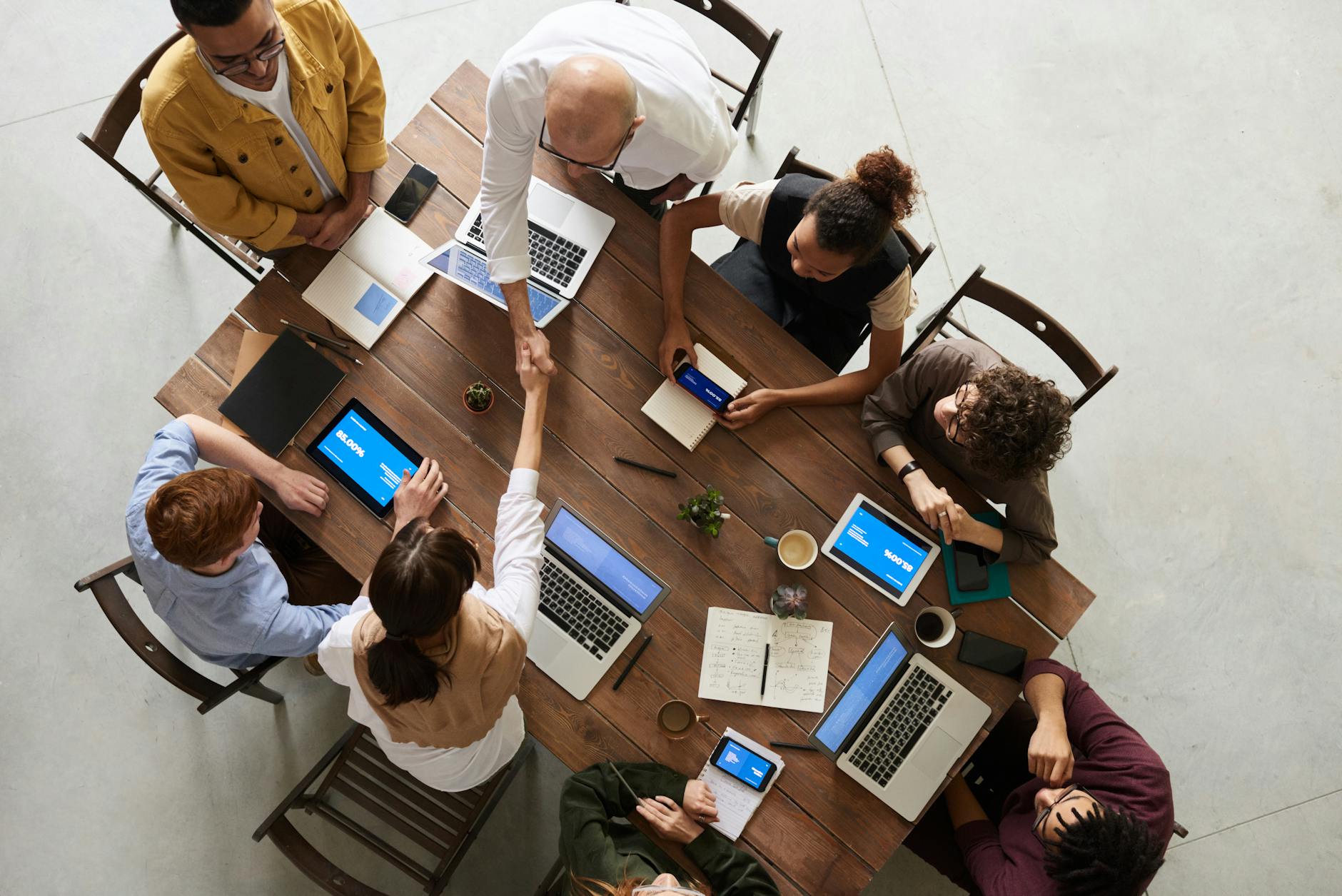 Step #1: Define Your Market
Before you begin designing a SaaS application, you must ascertain who will utilize it. Without a consumer persona, you're more likely to give a mediocre solution to a broad audience than a fantastic, targeted solution to the correct audience. Market research is critical to the success of your SaaS application development. Therefore, conduct an extensive study into your sector, define your area of competence, and develop a detailed buyer profile. Determine the age groupings, geographic areas, purchasing behaviors, and lifestyle preferences of your target buyers. These types of insights can help you develop a better understanding of what clients desire now and in the future. As a result, you can tailor your product to those requirements and preferences. This is our first step for our best Saas ideas.
READ MORE:
Why Do You Need Antivirus Software in Your Business? (10 Reasons)
Step #2: Establish a Budget
Your SaaS product's design, development, and marketing will cost you a lot of money. Taking your concept to its final destination will be tough if financial factors are not thoroughly considered. The overall cost of launching a SaaS product is dictated by the product's size, functionality, and marketing strategy. After deducting average expenditures like server fees, monitoring software pricing, and development and maintenance fees, account for any unexpected delays or obstacles. Budgeting for each of these aspects can aid you in overcoming unforeseen difficulties and advancing the development process.
Step #3: Identify the Unique Selling Proposition of Your SaaS
You may already have a firm grasp of why customers want to utilize your SaaS solution. However, limit the essential capability to a few critical pieces. When deciding on the most critical aspects of your SaaS product, consider it as a solution rather than a product. Your buyer persona will aid you in identifying the difficulties that your prospective clients face. Then you must establish how your application will be the most effective means of resolving those issues. If you understand the issues that your users issue, you can deliver accurate and practical answers.
Step #4: Create a Minimum Viable Product (MVP)
You should now have a solid understanding of the needs of your target audience and how your solution will solve them. Thus, the time has come to create the Minimum Viable Product (MVP) for your SaaS product (MVP). A minimal viable product (MVP) is the simplest version of your product that is valuable to your initial consumers. The primary objective is to determine whether the market is prepared for your SaaS product. Develop an MVP to validate your concept before launching your ultimate full-fledged product. If you hurry to market with your product, you risk wasting a lot of money on something no one wants.
Step #5: Identify Technical Requirements
Apart from the essential features, it's necessary to document all of the other technical specs for the SaaS application you're developing. All user interface components, including programming languages, frameworks, and user interface components, must be carefully selected in advance. Otherwise, your code may need to be modified to suit new cases. Before initiating the development process, customization, security, and data privacy must all be considered. Another critical element to consider when developing a SaaS application is integration with third-party services. Increase your product's value by connecting it with other apps that enable users to accomplish more with a single piece of software. Integration with widely used outgoing solutions can also help increase revenue. On the other side, effective integration methods must simplify the integration process and encourage simplicity.
Step #6: Choose a Pricing Approach
Having a well-reviewed price structure for your SaaS product is critical to growing your market involvement. Create price points for your SaaS application based on your buyer personas to ensure that it meets the current demands of each customer group. There are various price models available. Offering a free version with increased capabilities available via paid subscriptions is the optimal model for most SaaS business guide applications. Individuals will be able to assess the product's utility for themselves. If they are satisfied, they will be more likely to upgrade to the premium version. Fixed-price monthly or annual subscriptions following a free trial period are another popular pricing plan for SaaS applications.
Reiterating the point, demonstrating the product's capabilities during the trial period builds trust faster than encouraging immediate purchase. Finally, you can build a one-time payment system for your SaaS product, allowing people to purchase it once and enjoy it in perpetuity. Consider your target audience's purchase habits as well as the types of solutions offered by your SaaS software when developing a pricing strategy.
Step #7: Find the Best Development Team Possible
After establishing your objectives and budget, the actual job can begin. To suggest that the development stage is the most essential and sensitive step of creating a successful SaaS product is an understatement. Choose your SaaS business guide application developers as carefully as you would your business partners to ensure you receive the best SaaS business guide development services. Employ dedicated developers who are experts in the technologies involved in developing your SaaS project. Consider PolyUno if you're unsure where to begin. PolyUno is a well-known web and mobile application development firm with a comprehensive strategy and a committed crew. In a nutshell, everything a technology partner should be. 
Step #8: Validate Your SaaS Idea
Now that you've spent some time defining your lean strategy, which is effectively a set of assumptions, it's time to put it into action. During this phase, you'll determine whether or not those assumptions are valid. Then, alter your plan to incorporate your new knowledge. Accomplish it by attempting to answer the question, "Is my idea financially viable?" Rather than immediately plunging into your first and favorite notion, use this step to double-check your work. It will assist you in determining whether you have a viable business idea.
The most effective method to accomplish this is to get out there and speak with prospective clients. One of the most frequent errors businesses make is prioritizing secondary market research over primary market research (getting out of the building to talk to people face-to-face). However, here's the thing: the same action can be accomplished digitally and provide identical results. It might be as simple as creating a coming soon website, running search advertisements, or even starting a Kickstarter campaign to gauge interest. The critical component is that you're obtaining real-world input and developing success criteria to determine the viability of your proposal.
Step #9: Research Pricing Models and Customer Acquisition Tactics
Subscription-based pricing is prevalent in SaaS business guide products. Rather than paying once for limitless use, your customer now pays monthly or annually. It is comparable to a software license. It is a widespread technique due to each customer's more significant potential lifetime value. Rather than charging a flat lifetime value, such as $120 for each customer or user's single sale opportunity, you may charge $10 per user each month for the duration of their service use.
The longer they stay, the more valuable their life is. While developing your lean plan, you most likely spent some time modeling various subscription-based sales projection scenarios. It should have given you a good sense of the impact that reduced churn (the number of canceled subscribers) and other factors may have on your profitability. However, the moment has come to outline a pricing plan in more detail.
Step #10: Create a Unique Moniker for Yourself
It's vital to understand how to brand and differentiate yourself if you want to stand out in recognize a competitive market. You may choose to leverage the competitor research you conducted previously to improve your position. It is not an outsourcing process that needs; it may begin in-house. Indeed, we offer a comprehensive guide on brand development right here on Bplans. If you have little to no design knowledge, you can use tools like Canva to experiment with designs, brand colors, and logos. However, before you begin creating prototypes, consider a few branding points.
To Conclude
While these 10 processes can significantly reduce the time required to create a SaaS firm, each component requires work, testing, and refinement. You may even detect a pattern of overlap between steps that need you to perform specified tasks in a precise order. For example, a company may not seek financing for years after its initial public offering. Creating a business plan is a constant process.
If you're looking to safeguard your SaaS business with dependable software, visit Softvire Australia.