While most people know Google is the world's most popular search engine, few know YouTube is the second. Google owns YouTube, and the two sites frequently cross paths. Suppose you incorporate video into your marketing mix. In that case, you may not only get your videos to rank well when someone searches for a specific topic on YouTube but also in a Google search. While most people know Google is the world's most popular search engine, few know YouTube is the second.
What is Video Marketing?
Short films promote a business, brand, product, or service. This marketing method applies to web videos, social media, and traditional television advertisements. Because video marketing enables viewers to participate, either as spectators or as participants, it is also a more interactive marketing strategy. Video marketing is distinct from other forms of marketing. Share the video on multiple platforms, such as Facebook and YouTube. It can be accessed at various times, allowing the user to watch the video at their convenience.
The 10 Best Reasons to Use Video Marketing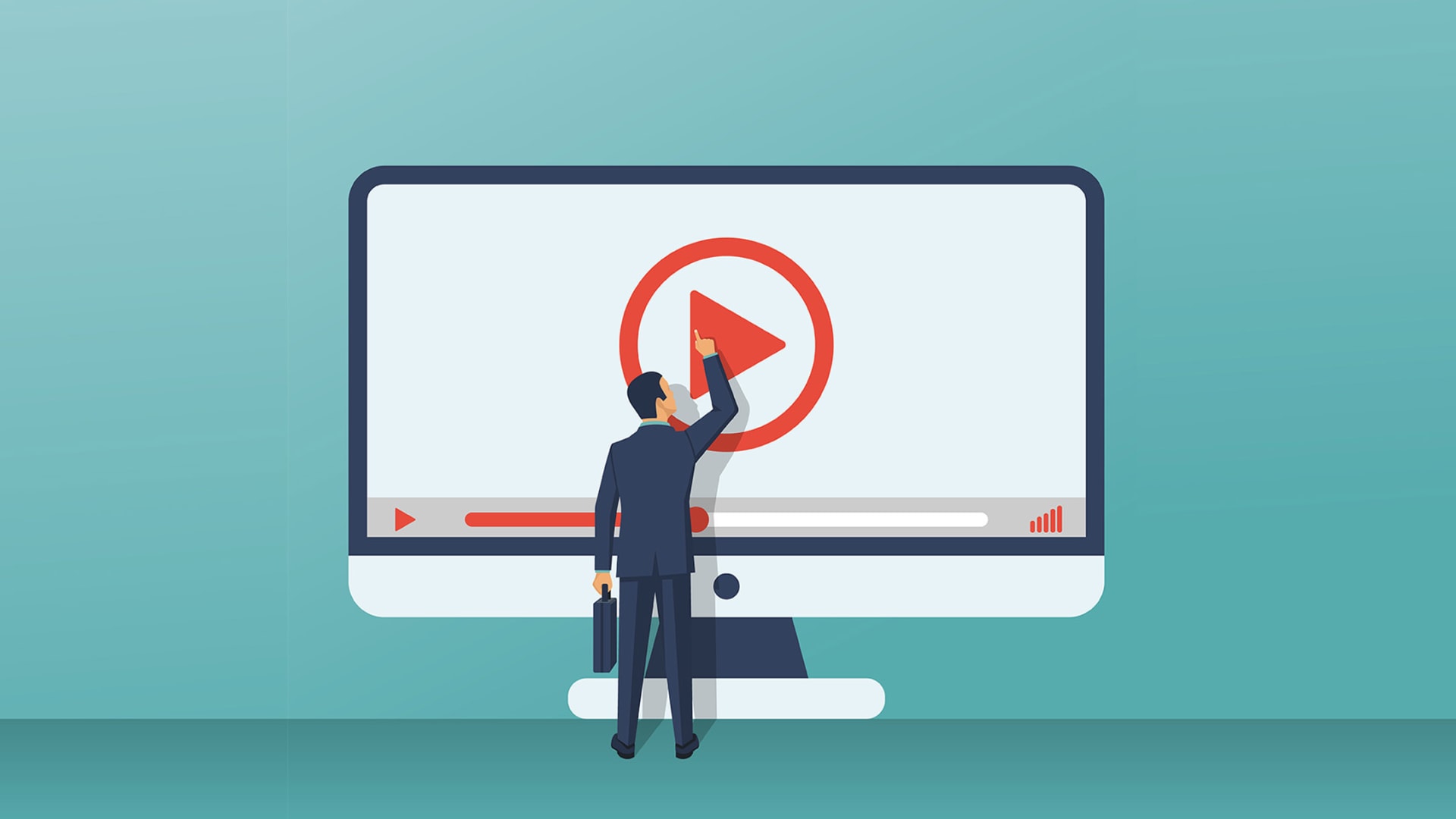 Video marketing is an excellent approach to engaging prospects and customers while building brand loyalty. It can assist you in ranking higher in search results. Additionally, video marketing can help you increase brand awareness. It has the potential to be used to establish a brand identity. It may assist you in gaining a competitive edge.
1. A Video is a Powerful Tool
The world has become a boisterous place since the emergence of major players such as Google, Facebook, and Snapchat in the world of social media. All digital marketing activities must incorporate content marketing. Remember that creating social media content aims to engage your target audience and encourage them to interact with your brand.
Video content marketing can be a highly effective form of content marketing. It can do the same tasks as a blog article, infographic, or social media post. It's just that video accomplishes this task more effectively than any other media. It's a potent tool that, when appropriately utilized, may help you boost your return on investment and elicit a more favorable response from your target audience.
2. Brand Awareness
Video marketing is a highly effective method of increasing brand exposure. The entire globe has been transformed into a global community. Technological breakthroughs have brought people together. Nowadays, people from all over the world shop online. They communicate using mobile devices, laptops, tablets, and even desktop PCs.
Video marketing can assist you in spreading the word about your business and brand globally. Your video can be viewed by people from all around the world, thanks to YouTube. It is capable of reaching millions of people.
3. Video Marketing Can Improve Conversion Rate
Numerous things affect your conversion rate. It's all about the depth of your expertise and the clarity of your message. The primary objective of every digital campaign is to compel your target audience to act. Video marketing can assist you in accomplishing the same goal. It can help you improve your conversion rate and generate additional leads and income. When a video is viewed, it has a higher conversion rate than a typical blog piece or infographic. It may help you generate leads, close sales, and build brand loyalty.
4. Video Marketing Can Improve Your Rankings in Search Results
Videos have a significant impact on how your website ranks in search engines. Search users are more inclined to click on websites that rank higher in Google's search results. Individuals are more inclined to click on the first three search results. If you incorporate video on your website, it will rank higher in search results. The video is preferred by search engines above blogs, infographics, and social media posts. It may assist your business in attracting more focused traffic.
5. Video Marketing Can Make You Go Vira
l
Making your video viral is one of the most effective strategies to launch a successful social media campaign. A viral video could bring your firm thousands of views. It may help you gain more trust. Improves brand recognition. Therefore, it may help you build brand loyalty. So people will talk about your brand if you create a viral video. It might assist you in increasing the amount of traffic to your website. That may help you achieve a higher ranking in search engines. It can assist you in increasing sales.
6. Attracts More Mobile Customers
When mobile users stare at their phones for hours, video content is the most popular type. Mobile video has a considerable market. Users, ranging from YouTube to TikTok and everything in between. 90% of mobile phone users, according to studies, watch videos on their smartphones.  So you cannot afford to overlook such a vast market. YouTube reports that video consumption on its platform is expanding at least 100% every year.
7. Social Video Sharing Join Hands
By scrolling through your Facebook page, you can see how frequently films are shared. They're everywhere on social media, from professionally produced commercial films to music videos to someone using their smartphone to capture the newest news in their community. So the more fascinating, educative, and engaging your film, the more likely you share it widely. So specific videos achieve viral status in this manner, precisely what you want to happen with one or more of yours. A single viral video can generate significant quantities of leads and income for months.
8. Advertise On Other Videos
Another approach to capitalize on the burgeoning video market is designing an advertisement and positioning it on other people's recordings. So naturally, this is not a low-cost technique and will require a marketing budget. Still, it is a simple and effective way to leverage video's tremendous popularity.  So every paid video we view on YouTube each day begins with a commercial and, on occasion, continues with a commercial. So It is a vital area where businesses may earn a lot of money through advertising.
9. Video Shows Great ROI
83% of organizations believe that video marketing has resulted in a favorable return on investment. Regardless of the reality that video creation is neither affordable nor straightforward. You can, however, earn a substantial sum of money if you know how to use it.
Another advantage of video material is that it does not have to be flawless to convey the idea successfully. So concentrate on the content rather than the video's production.
10. Video Marketing Can Explain Everything Better
Ninety-eight percent of consumers have watched a video to learn more about a product or service. So Deshalb includes 45 percent of firms using video content for marketing an explanation video on their home page. You can utilize a range of video styles, such as animation, to make the video material stand out.
Best Video Suites in 2022
Businesses require video marketing, but implementing the most satisfactory solutions is another matter. Despite the business's infancy, several tools stand out. However, the list of tools may alter as the sector evolves.
1. Movavi Video Suite
Movavi Video Suite is the company's newest product line. It comprises a range of high-end tools designed to provide clients with the satisfaction they require when creating films. Therefore, It's a multi-purpose application used that for video editing, transcoding, and screen recording, among other things. So It's excellent for novices who wish to learn how to edit videos effectively.
At the moment, Softvire Australia is giving a 20% discount on Movavi buying the software.
Movavi Video Suite Product Features:
Among other things, it is software used that to produce video blogs.

Convert paper copies to digital files.

Online certification courses are also accessible.

The equivalent of a library's worth of content.

Trimming video for chroma keying

It is a screen capture of the page.

So This item is available exclusively in digital format.

Up to one Windows or Mac device can be connected.

 A once-in-a-lifetime investment.
2. Avid Studio
Avid Studio is the newest video editing software available. It's simple to use and comes equipped with various tools for generating any form of a movie. It's visually appealing, with plenty of graphics, but the best aspect is how straightforward it is. You won't get lost in layers because it's minimal. Avid Connect, which enables collaboration, is now included. So It's a one-stop-shop for print and video content creation.
The Avid Studio can assist you in creating a video from scratch. Choose a template, modify it with text or graphics, and share it.
Avid Studio Features:
There are over 8,000 graphics and templates to choose from.

Video trimming and editing

It is necessary to incorporate transitions.

Create original music.

Assemble a team.

Distribute via social media platforms.
3. Adobe Premiere Pro
It is a popular video editor. It is both solid and user-friendly. Suppose you need to create a professional-looking video but don't want to invest the time and effort to learn a new tool. In that case, Adobe Premiere Pro is for you. Moreover, it enables you to create professional-looking videos in a couple of minutes. It comes with basic templates that you can easily customize with text and graphics. So It allows you to publish your films on social media easily. Additionally, Adobe Audition is included, enabling you to edit your audio.
Adobe Premiere Pro Features:
Video trimming and editing

Create original music.

Collaborate with others

Distribute via social media platforms.

A professional-grade editing application
Conclusion
Video marketing will continue to be a critical component of modern marketing. How you approach, it will depend on the type of product or service you offer and your target market. Once your video is complete, you may promote it on social media. Video editing is a critical component of video marketing. These three video suites can assist you in creating and sharing online videos.
Additionally, if you're interested in purchasing computer equipment, visit Softvire Australia for additional information.